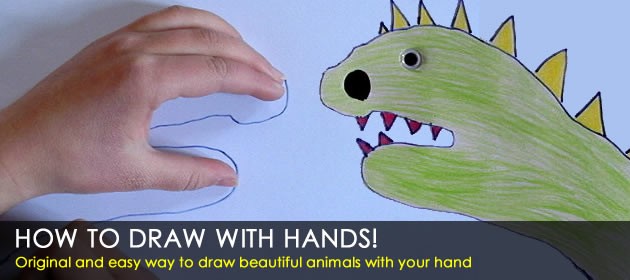 Hellokids welcomes you to the DRAWINGS FOR KIDS page. Whether you are a preschooler, teen, or an adult, any person can learn how-to draw using the Hellokids online drawing section. There are over hundreds of drawings to choose from and by using our online drawing tools and step by step tutorials you will be on your way to becoming the next Claude Monet, Pablo Picasso or Vincent van Gogh. Whether you want to draw something to do with a particular holiday (Christmas, Halloween, Mother's Day, Father's Day), fruit, animals or fairytales, Hellokids has numerous themes for you to choose from. Through the online tutorials it will be simple for your child to learn the techniques of this art. It is easy to become creative when utilising the Hellokids easy Drawing Lessons online, step by step drawing printables or to create your own drawing by following the step by step How to draw video tutorials.
---
Chloe Pink

6 printables

How-to Draw online steps

1167 how-to draw lessons

How-to-Draw videos

18 how-to draw lessons

Drawing video tutorials

26 how-to draw lessons

How-to Draw with pencil

183 drawing lessons

DRAW with JEFF

31 how-to draw lessons

WALLPAPERS

124 wallpapers

ANIMATED gifs

112 gifs

HOLIDAY illustrations

73 artwork designs

KIDS drawings

574 drawings

Online drawing tool

1 how-to draw tool

How To Write Your ABC's

26 how-to draw lessons

How To Write Your 123's

10 how-to draw lessons
---
---
---
Your comments
11 vote(s) - Average rating 4.3/5
Wednesday October, 29, 2014 at 5:04 PM
My favorite hobby is drawing,painting and doing art works.
Saturday October, 25, 2014 at 3:52 PM
Hey Hey Hey ya'll know i love to draw
Saturday October, 25, 2014 at 07:30 AM
OMG! The drawings are awesome... I love it!!
Saturday October, 25, 2014 at 04:17 AM
I LOVE DRAWING!
Wednesday October, 22, 2014 at 11:23 PM
i love to draw
Wednesday October, 22, 2014 at 2:30 PM
HellllllllllllllO
Tuesday October, 07, 2014 at 11:30 PM
I LIKE ONE DIRECTION
Thursday October, 02, 2014 at 5:09 PM
It should have vegtables
Monday September, 29, 2014 at 12:55 AM
i want to make a drawing very interesting
Friday September, 26, 2014 at 01:01 AM
come on one direction i love harry and the rest of you beacuce youse are cute
View other comments
New Drawing for Kids
A Woman Drawn Throughout Her Life
Sandcastle
Cirque
Santas Sleigh
Butterflies
Clown Tightrope Walker
Soccer Player
Flower and Pollen
Easter Basket
Shopping in Paris
Soccer Head Butt Goal
Seashells
Easter Nest
Fashion Week Designers
A Bunch of Veggies
Haunted Cemetery
Unhappy Phantom
The Reaper
Spooky Jack O Lanterns
Grumpy Ghost
The Hellokids Drawing for Kids page also has holiday illustrations, kids drawings, wallpapers and animated gifs. The holiday illustrations and kids drawings can be used for inspiration or to print and use for art projects, covering books, posters, party invitations, greeting cards and so much more!  The wallpaper and animated gifs can be saved to your computer or sent to a friend. 
With Hellokids DRAWINGS FOR KIDS you not only can learn how to draw but we have created a fun resource for children learning to write or just wanting to become a better writer by personalizing printable writing worksheets. This special section is called Learn How To Write. You simply choose your topic such as learning ABC's, numbers, writing your name, the days of the week, puctuation, etc..and print your personalized worksheet.  These printable worksheets are great writing exercises for kids of all ages and levels.
Little Picaso's
Discover our amazing collection of pictures, drawings and paintings made by kids. After your Hellokids drawing tutorial from one of the many themes we have available, send us a copy of your beautiful drawing with your first name and age, and we will publish it on Hellokids Drawing for Kids online channel.
Kids related activities