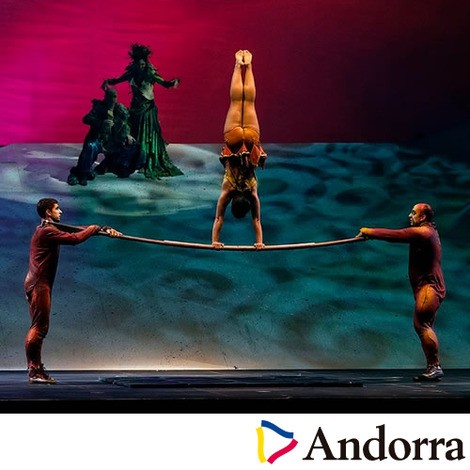 And you, do you know well Cirque Du Soleil?
Our young internet users and their moms didn't hesitate for so much as a second when we asked them. They all love in Andorra in Andorra Cirque du Soleil and dream of seeing a live performance by the acrobatic troupe, whether for the ...
Read More ...
Mother's Day - A Holiday Honoring MotherhoodMother's Day is celebrated on the second Sunday in May. This holiday is a wonderful opportunity for you to express how much you appreciate and love that special female in your life. If this special someone is not your mother or step mother, it may be a close friend of the family, your aunt or even an older sister. Hellokids.com has many fabulous gift ideas for all ages to make for that special someone you would like to celebrate this Mother's Day. You will discover fun and easy crafts kids can make: like homemade pasta jewels, decorated plate, paper flowers or Mother's Day greeting cards. Find great Mother's Day coloring pages, Mother's Day poems, quotes, bookmarks and other activities the whole family can enjoy on Mom's special day. Try making your moma special gift out of
Perler Beads
. You can impress your Mom with touching homemade gifts that you can make her from materials found around the ...
---
Hellokids is a website dedicated to children. You'll find here various activities for kids such as coloring pages, craft activities, videos and games amongst others.
Hellokids.com is amongst the best websites for kids' activities. We offer you coloring pages that you can either print or do online, drawings and drawing lessons, various craft activities for children of all ages, videos, games, songs and even wonderful readings for bedtime.
You are wondering how to throw a birthday party? What to do for Mother's or Father's day ? How to dress up on Halloween ? Ask no more : visit our different sections and you'll definitely find an original idea to surprise your friends and family. Let the fun begin on Hellokids.com !