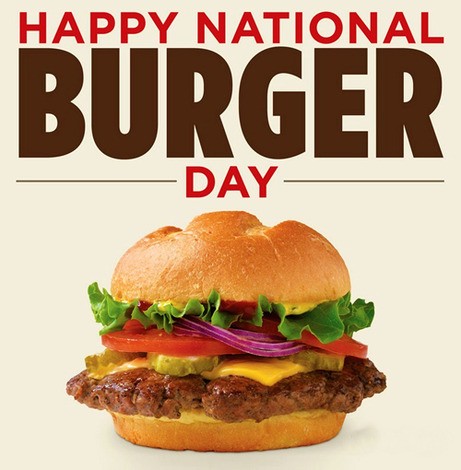 National Burger Day - Hellokids
Celebrate and eat hamburgers! National Burger Day May 28th is National Burger Day so head to your favorite burger joint or fire up your grill and enjoy this American staple food. Nothing is more American than a big juicy burger! In ...
Read More ...
Celebrating Your Father On Father's Day:Father's Day is celebrated worldwide honoring and celebrating the signifigance of fathers and father figures in the lives of children. Father's Day is celebrated on the third sunday in June in the US and many other countries. What will you do for your father on Father's Day? Will you make him breakfast in bed or bake him a special cake? Will you create a beautiful greeting card that tells him how much you appreciate and love him? Hellokids has great ideas to help you honor that special father or father figure in your life for Father's Day! There are many wonderful Father's Day crafts and activities for your dad that will be sure to put a smile on his face.You will discover on the Hellokids Father's Day channel:Printable coloring pages and certificates to color online or print to decorate at home.Magic Tricks: Be ready to surprise your dad with great magic trick show from watching the magic trick video tutorials.Crafts and ...
---
Hellokids is a website dedicated to children. You'll find here various activities for kids such as coloring pages, craft activities, videos and games amongst others.
Hellokids.com is amongst the best websites for kids' activities. We offer you coloring pages that you can either print or do online, drawings and drawing lessons, various craft activities for children of all ages, videos, games, songs and even wonderful readings for bedtime.
You are wondering how to throw a birthday party? What to do for Mother's or Father's day ? How to dress up on Halloween ? Ask no more : visit our different sections and you'll definitely find an original idea to surprise your friends and family. Let the fun begin on Hellokids.com !