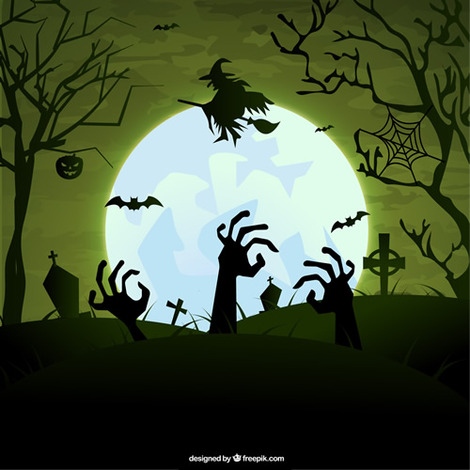 Halloween is Full of Monstober Excitement
You'll find no tricks here, just a lot of Ideas for a fantastic Halloween celebration on Hellokids.com. Discover our ghostly collection of Halloween coloring pages, Halloween drawings and Halloween activities for the best Halloween Party ...
Read More ...
Halloween Spooktacular IdeasEnjoy the best Halloween ever at Hellokids! You will find everything you need to make Halloween magical and fun for your kids! Hellokids has many Halloween categories for you to find just what you are looking for: Halloween coloring pages and posters to choose from: scary monsters, mummies,
vampire
, witches, haunted houses, black cats, scarecrows, bats, ghosts or Jack o Lantern pumpkins. Print out and create your own spooktacular Halloween coloring book or decorate your room with your favorite Halloween monster posters and coloring page printables.Learn how-to-draw Halloween famous characters with our easy step-by-step drawing lessons or watch our enchanted Halloween craft how to videos. Follow our easy step by step instructions on how to face paint or make a mask to become your favorite Halloween character.Enjoy ghostly Halloween pictures, animated ghoulish gifs to download to your computer. Print out your fun haunting Halloween party ...
---
'Tis the season...Christmas is undoubtedly one of the most exciting times of the year, especially for children! Christmas is a time for sharing, giving, love, gathering with family and friends, vacations, parties, decorating your house and Christmas trees, baking Christmas cookies, making a Christmas lists for Santa and eventually unwrapping your gifts on Christmas morning.Christmas Holiday Fun Spot on HellokidsOn Hellokids we have thousands of Christmas activities created especially for kids, to keep them entertained during the holiday season. Hellokids Christmas section is a huge selection of Christmas fun! Discover free coloring pages, Christmas games, craft and activity ideas, delicious recipes, original gift ideas like
Perler Beads
. Entertain your friends and family with your favorite Christmas carol lyrics or see the latest holiday movie trailers. You will also find a large selection of Christmas stories, poems, jokes, and many more exciting ideas that will keep you in ...
Hellokids is a website dedicated to children. You'll find here various activities for kids such as coloring pages, craft activities, videos and games amongst others.
Hellokids.com is amongst the best websites for kids' activities. We offer you coloring pages that you can either print or do online, drawings and drawing lessons, various craft activities for children of all ages, videos, games, songs and even wonderful readings for bedtime.
You are wondering how to throw a birthday party? What to do for Mother's or Father's day ? How to dress up on Halloween ? Ask no more : visit our different sections and you'll definitely find an original idea to surprise your friends and family. Let the fun begin on Hellokids.com !