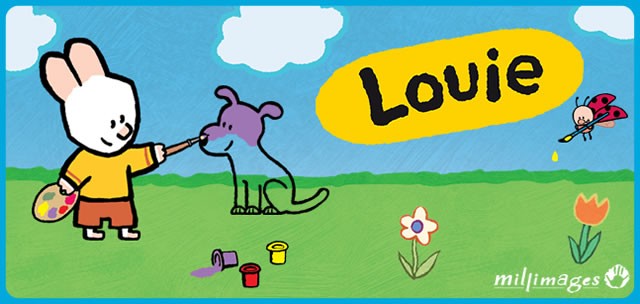 Learn how to draw with Louie's video full episodes
Louie is a cute animated TV series which features a small [bunny] named Louie and his friend Yoko a ladybug. Together they teach young children how-to draw something new in each episode.
Have you ever dreamt of going on an island or even on the moon? Do you want to race cars? Do you want to talk to a bear or just hide from the rain? No problem, ask Louie! Louie, draw me a picture! The bunny and the ladybug will create and draw all the things you want to see and even better, they will also teach you how to draw these masterpieces by yourself! The story of Louie helps 2 to 5 year-olds to be prepared for their future world!
Watch and find out 2 new online episodes of Louie every weeks on Hellokids.