To draw this strange porcupine fish, you need a white sheet of paper, a lead pencil, a gum eraser and some felt-tips and colored pencils to color in your drawing!
Follow step by step our easy indications below !
---

Did you know? Pufferfish can fill themselves up with water so that they are too big to swallow.
---
STEP 1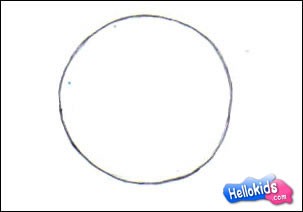 STEP 2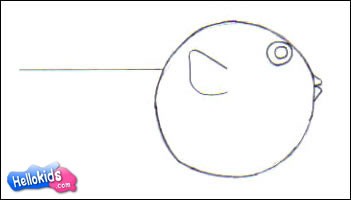 STEP 3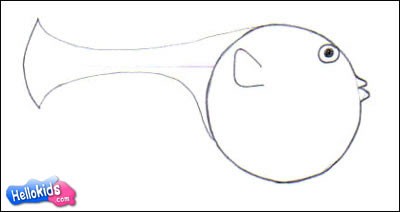 STEP 4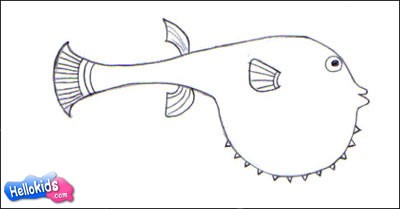 ---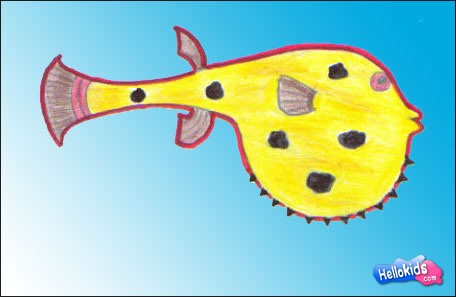 Your comments
1 vote(s) - Average rating 4/5
Friday April, 17, 2015 at 5:00 PM
Nice
View other comments