To draw this clownfish, you need a white sheet of paper, a lead pencil, a gum eraser and some felt-tips and colored pencils to color in your drawing!
Follow step by step our easy indications below !
---

Did you know? The Clownfish helps the anemone by cleaning it. The anemone has piosonous tentacles that kill other fish, but not the Clownfish.
---
STEP 1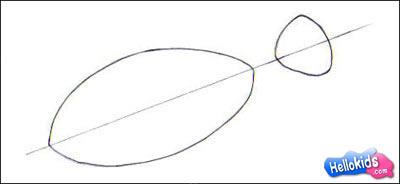 STEP 2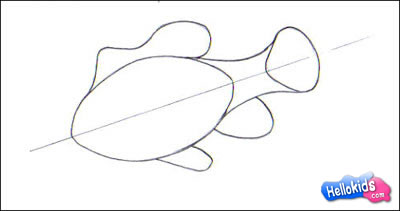 STEP 3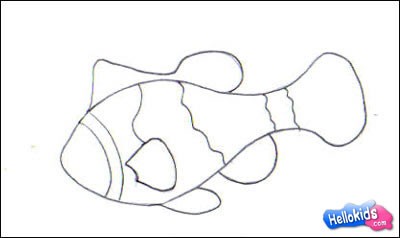 STEP 4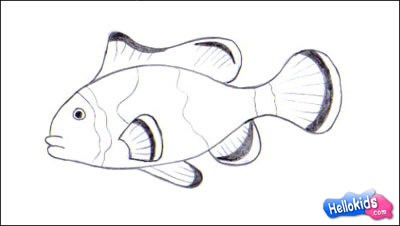 ---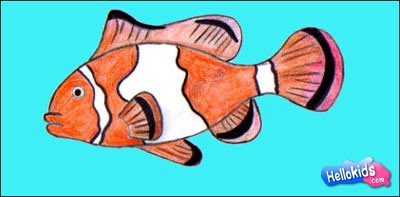 Your comments
8 vote(s) - Average rating 4.1/5
Thursday August, 13, 2015 at 01:45 AM
I love it
Saturday May, 02, 2015 at 3:51 PM
I like that it was so easy and u can easily see how it was done when i finished it was like a boss
Wednesday April, 22, 2015 at 5:17 PM
Good
Monday April, 20, 2015 at 11:15 PM
I love it!
Thursday March, 12, 2015 at 10:44 PM
Awesome
Wednesday January, 21, 2015 at 1:01 PM
Best
Tuesday November, 18, 2014 at 3:29 PM
It is a clown fish.
Wednesday November, 12, 2014 at 9:03 PM
hey i really like the clownfish pitchure it seemed a little bit to hard for me but i really did like it
View other comments