Find hundreds of free printable Disney coloring pages. Check out our collection of Disney famous character coloring pages from all Disney programs: Disney movies, Disney Channel, Disney Junior, Disney princess and much more
---
Sofia The First

7 coloring sheets

The Jungle Book

45 coloring sheets

Bambi

126 coloring sheets

Fantasia

6 coloring sheets

Tangled

10 coloring sheets

A Bugs Life

28 coloring sheets

Aladdin

49 coloring sheets

Alice In Wonderland

18 coloring sheets

Beauty And The Beast

17 coloring sheets

Brother Bear

44 coloring sheets

Cars

46 coloring sheets

Chicken Little

71 coloring sheets

Cinderella

22 coloring sheets

Dingo

12 coloring sheets

Dumbo

16 coloring sheets

Hercules

7 coloring sheets

Home On The Range

54 coloring sheets

Lady And The Tramp

28 coloring sheets

Lilo And Stitch

33 coloring sheets

Little Einsteins

19 coloring sheets

Mickey Mouse

60 coloring sheets

Monsters, Inc.

26 coloring sheets

Mulan

28 coloring sheets

Over The Hedge

18 coloring sheets

Peter Pan

33 coloring sheets

Pinocchio

18 coloring sheets

Pocahontas

15 coloring sheets

Princess And The Frog

8 coloring sheets

Sleeping Beauty

22 coloring sheets

Snow White And The Seven Dwarfs

21 coloring sheets

Tarzan

26 coloring sheets

The Aristocats

10 coloring sheets

The Hunchback Of Notre Dame

38 coloring sheets

The Incredibles

23 coloring sheets

The Lion King

100 coloring sheets

The Little Mermaid

32 coloring sheets

The Rescuers

1 coloring page

The Wild

55 coloring sheets

Toy Story

53 coloring sheets

Treasure Planet

40 coloring sheets

Three Little Pigs

18 coloring sheets

Winnie The Pooh

43 coloring sheets

101 Dalmatians

41 coloring sheets

Frozen

4 coloring sheets

Violetta - Disney

7 coloring sheets
---
---
---
---
Your comments
12 vote(s) - Average rating 4.4/5
Wednesday July, 01, 2015 at 06:38 AM
wow so cool
Thursday June, 18, 2015 at 11:28 PM
I love it is great for kids
Sunday June, 07, 2015 at 07:13 AM
I love it
Friday May, 01, 2015 at 9:37 PM
this is perfect for kids.
Friday April, 10, 2015 at 3:55 PM
i love this pages
Friday March, 20, 2015 at 01:21 AM
love it
Friday February, 20, 2015 at 02:48 AM
Love this we suit.
Wednesday January, 21, 2015 at 5:32 PM
perfect
Saturday January, 10, 2015 at 5:00 PM
fantastic
Saturday December, 06, 2014 at 10:43 PM
awsome
View other comments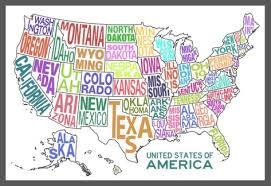 Cool and Thrilling Summer Fun
Whether you need to cool off from the hot summer sun or need to take a wild thrill ride, you will come across in just about every state in the USA, a water park or amusement park just right for you and your family this summer.  ...
Read More ...