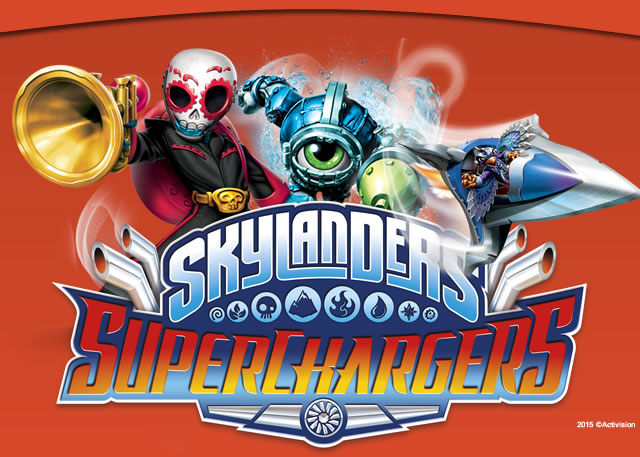 The trailblazing vehicles-to-life innovation of Skylanders SuperChargers is realized when players take helm of powerful, tricked-out land, sea and sky vehicles. Skylanders SuperChargers is an unprecedented high octane action-adventure videogame where fans have the freedom to speed across Skylands' roads in vehicular combat, race down roaring rapids and engage in aerial dogfights as they barrel roll through enemy swarms.
In Skylanders SuperChargers, Kaos' quest to rule over Skylands reveals his most sinister weapon ever – a massive "Doomstation of Ultimate Doomstruction" capable of eating the sky itself. Fortunately, a special team of Skylanders known as the SuperChargers has been assembled to pilot an incredible fleet of vehicles with the power to travel through the destruction – over land, sea, and sky!  
Skylanders SuperChargers introduces 20 new SuperCharger characters and 20 new vehicles, while also supporting all 300+ Skylanders toys from previous games, enabling any Skylanders character to pilot land, sea or sky-based vehicles.