Barbie THE PRINCESS CHARM SCHOOL coloring pages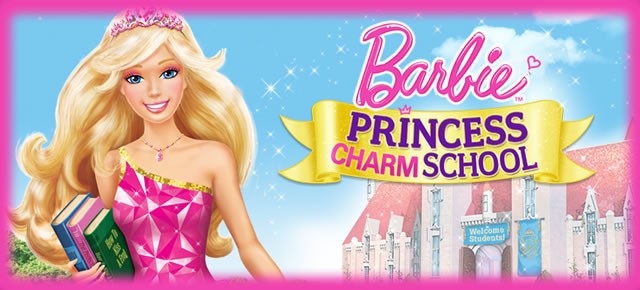 To Become A Princess You Need Luck & Charm
In this delightful feature length film, Barbie: Princess Charm School, Barbie stars as a poor girl named Blair Willows living in the kingdom of Gardania, who wins the annual lottery to attend Princess Charm School. The school for princesses is a magical, modern place that teaches how to have tea parties, dancing, and proper princess manners. Blair loves her classes and her new friends, Princesses Hadley and Isla. However, when the royal teacher Dame Devin, discovers that Blair's identity may actually be the kingdom's missing princess, she tries to prevent her from claiming the throne. Finding the enchanted crown will prove to be challenging but will prove Blair's true identity in this charming and magical princess story!
Feel Like A Princess  
Create your own princess charm school magical experience of the Barbie movie with the delightful selection of coloring pages. The printable coloring sheets can be colored online or printed and colored at home with all your beautiful princess markers, crayons or paint. So get to work to discover the princess inside of you and practice your dancing, princess manners and learn to have a proper tea party as you have fun with the Barbie in Princess Charm School coloring page channel. There is all kinds of [Barbie] magic awaiting you!