Are you as hungry as a bear just out of hibernation? Then cook up one of our yummy recipes for kids. You can also send me your favorite recipes and I will publish them here, in the Kids Cooking Recipes section. Hurry up little chef, take your spoons, cups, wooden spoon, apron, potholder, small plastic knife, vegetable peeler, safety scissors and ingredients you need for the meal. Enjoy !
---
Madagascar 2 Sweet Cake Recipes

2 recipes

Recipes for Kids

37 recipes

Halloween Party Recipes

8 recipes
---
---
---
---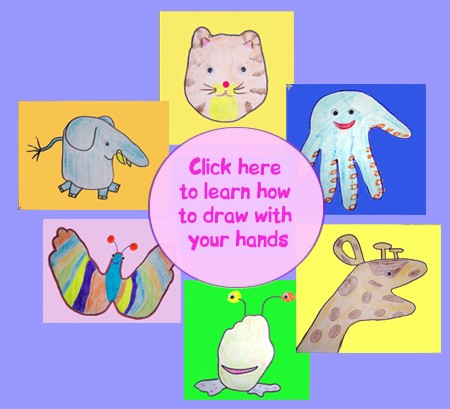 Making Designs with your hands
Check out easy ways to make beautiful pictures with your hands. You can create nice pictures for your parents, grand-parents and teachers. The personalized handprints make fun gifts for birthdays , Christmas and other holidays. The ...
Read More ...