Recycling at CHRISTMAS
page 2 / 2
Switch to LED lights.  They use 75-90% less energy than traditional Christmas lights and last 10 times longer.  And, remember to switch them off at night—you can't enjoy their glow while you are sleeping.
Wrap your presents with newspaper, magazines or old maps, your artistic masterpieces from school, or use cloth gift bags instead of paper gift bags.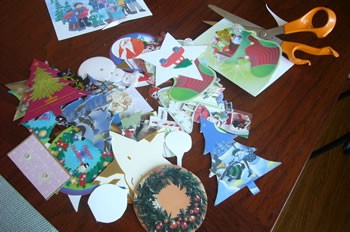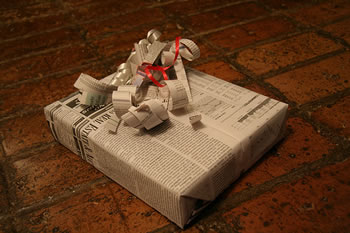 Make gift tags out of last year's Christmas cards.Become a ribbon snatcher! 
Save all those beautiful bows and ribbons for wrapping next year's gifts.
Send an e-card for your annual holiday greeting to friends and family.  A great way to save time and paper!
Use your feet!  Don't get in the car to rush around buying presents or looking at holiday light displays.  Instead, use your feet and walk through the neighborhood together, admiring the decorations.  Or, hop on your bike and buy locally.
Give gifts of experience or time.  Offer to baby sit, run errands for a neighbor, make a meal for a friend, teach someone a special skill you have—knitting, photography, painting, or gardening.  Or, buy tickets or gift certificates: a sporting event, a concert, and a spa or mani/pedi day.  The memories you create with these kinds of gifts might even be more enduring than a traditional Christmas gift.
Ditch the disposable plates and use your finest!  Real plates, cloth napkins, and your own utensils are much healthier for the environment and give your party or celebration a more elegant feel.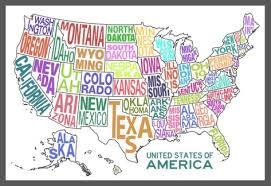 Cool and Thrilling Summer Fun
Whether you need to cool off from the hot summer sun or need to take a wild thrill ride, you will come across in just about every state in the USA, a water park or amusement park just right for you and your family this summer.  ...
Read More ...