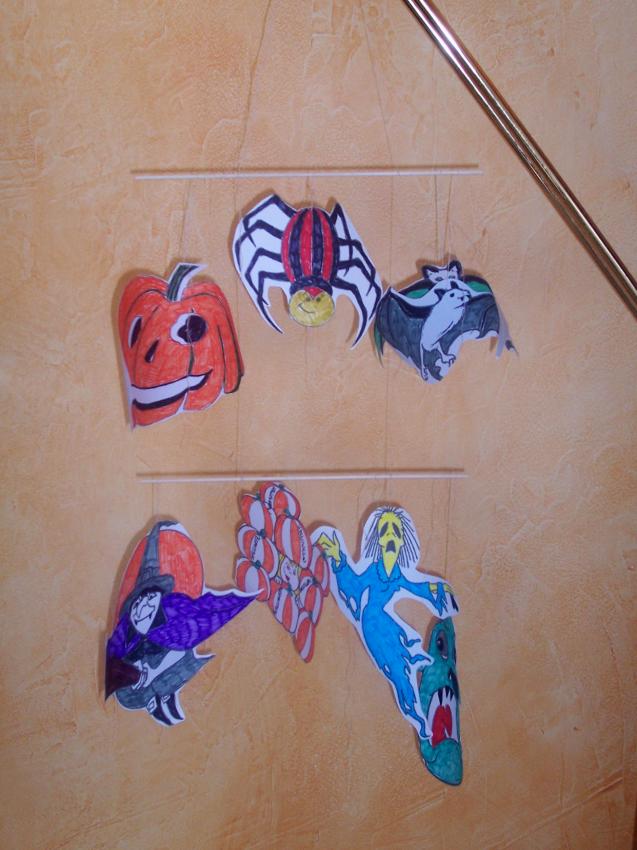 Have fun with this easy-to-make handmade craft and gather all the Halloween symbols & characters on an sole hanging mobile.
To make this creepy Halloween mobile you need:
colored crayons and markers
white sheets & printer
scissors
thin thread
2 wooden sticks
Click below to print out the Halloween characters you've chosen to make up your mobile (you can of course draw other Halloween figures yourself too).

Once done, cut the Halloween monsters and let your imagination run wild using your colored markers and create your own scary atmosphere.

Make a very small hole in the paper at the top of each creepy figure. Then, using a threaded needle, pass a length of thread through each hole (the thread will allow you to attach the figures on the mobile).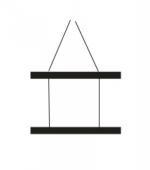 Now, gather your Halloween mobile. Start by attaching the 2 wooden sticks on top of each other, as shown in the drawing. For better stability, you can place 2 lengths of thread between the wooden sticks, one at each end, instead of one single thread in the middle.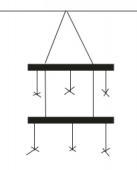 Next, attach your paper figures to the sticks, an equal number of figures on each side, to ensure the mobile is balanced.
All you need to do now, is find the perfect place to hang your terrific Halloween mobile!