Mark Brown
After becoming parents, Mark and his wife Amy began to realize how saturated children's media was with entitlement, expectation, and materialism. Mark and Amy knew they wanted better for their son Noble, so they created Zen Pig.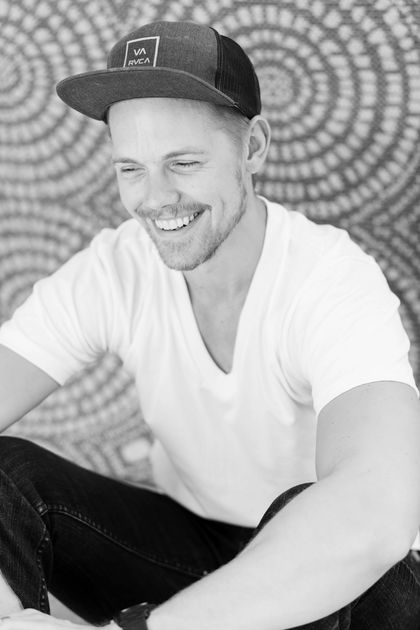 About Mark:
Mark Brown is writer and speaker passionately helping others awaken to a life of purpose, presence and intention. Born in Hampton Roads, VA over 30 years ago Mark Brown now resides in booming Nashville, TN with his wife Amy and son Noble. 
Mark's Books: "Zen Pig", Vol. 1, Issue 1  and "Zen Pig: The Wonder We Are"
In his introductory book, Zen Pig: Volume 1 / Issue 1, Zen Pig teaches children the secret to resilient happiness - gratitude, compassion, and mindfulness - in easy to understand language brought to life with beautiful, minimalist art. In his latest addition to the critically-acclaimed Zen Pig series, Zen Pig: The Wonder We Are: Volume 1 / Issue 2, Zen Pig teaches others about the marvels of nature unlocked through mindfulness.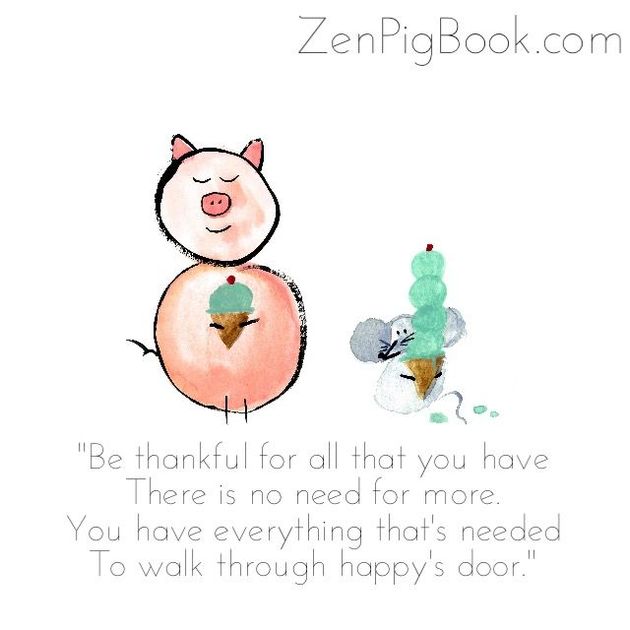 Zen Pig Helps: Clean Water For 10 People
Mark and his wife Amy think it is heartbreaking that in 2015, approximately 1 Billion people still suffer without access to clean water. They feel that is unacceptable. That's why Mark and Amy partnered with the non-profit Know Think Act, and for every copy of "Zen Pig" book sold, enough proceeds are given to provide 10 people with clean water for 1 year!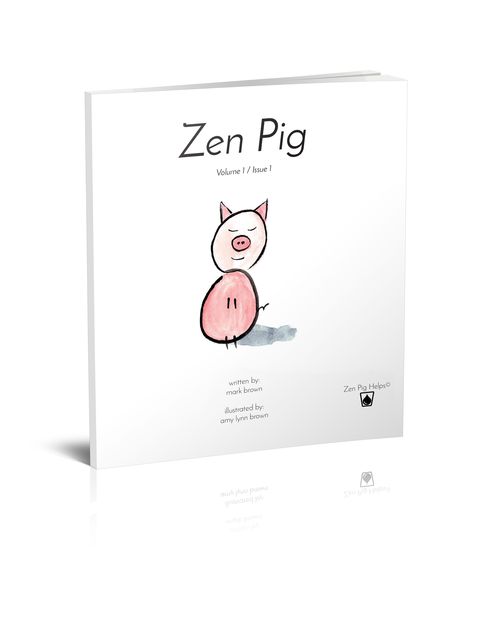 Author Interview:
Where and how did you start writing?  I've been writing since my mid-teen's, but in a different medium - film. I started making short films at that time, went to film school for my undergraduate, and moved into promotional medical commercials post-graduation. Even though I've moved into a different medium, I still try to make a short-film once a year to satisfy my desire to create visually. Here are my most recent two pet short's (it's time for another!) "Wonder" (3 minutes): "Dash" (3 minutes):
Can you remember the first book that made an impact on you?  I remember the first, which was "The Magic of Thinking Big" by David Schwartz. But I also remember the book that completely changed my life and perspective, "You Are Here" by Thich Nhat Hanh.  I recommend it to everyone, if for no other reason than to see life from a different angle for a few moments - it's powerful.
Can you talk us through the writing of your first book? What were the key moments?  Absolutely! When my wife and I were expecting our first child, Noble, I knew I wanted to nurture the seeds of mindfulness, gratitude, compassion, etc. in him; all things that were illusive to me until I was in my mid 20's. I wanted him to have a jump on the mindset that yields true happiness. It was that desire that enticed me into writing "Zen Pig". I simply wanted a book for him (and other children) that could teach those valuable lessons early on. Key moments during the process: When my wife, Amy (the illustrator of "Zen Pig"), showed me her final draft of an illustration in the book called "Zen Pig and the Caterpillar" - it was beautiful.  Reading "Write.Publish.Repeat." - a MUST read for anyone writing in the indie space. The day I had the hard copy in my hand was a surreal moment as well as when I was asked to sign a copy for the first time - that takes some getting used to, haha!  
If you have one was it hard to get an agent? Can you talk us through the process? I do not currently have an agent.
Describe your writing day. Where do you write? How do you organize your time? Where do you look for inspiration?  I am a morning person, so I typically get up at 5am to get my coffee, go outside, pray and meditate. After that is when I typically reach flow and write most efficiently and productively. There's just something about being outside in the morning with only the sounds of nature that brings me to my mental peak.
Are there any tips you could give aspiring writers who are looking to get published?  YES!  Read "Write. Publish. Repeat.". Then self-publish. Please do not wait until a publisher approaches you. Make a conscious decision to respectfully acknowledge, but not buy into any cynicism or self-doubt you may have and do it. Your content is needed by somebody and they deserve to have it.
Which favorite authors would you invite to a dinner party?  Thich Nhat Hanh, Timber Hawkeye, Carl Sagan (deceased), Stephen Covey (deceased), Tony Robbins (yes, that Tony Robbins), Neil DeGrasse Tyson. I suppose it's apparent I do not read much in the realm of fiction, haha!
Can you describe three aspects of writing craft that have been most important as you've developed as an author?  While not talked about often in this space, the first and I feel the most important aspect is taking care of myself physically and mentally - nurturing the proper seeds to achieve. Second, discovering and utilizing one's own mental peak hours. It takes some mindful observation, but it's worth it. Once one discovers when their mind works most efficiently, relentlessly protect that time and utilize it to create your content. Third, execute. The ability to follow through and complete a writing project is illusive to so many creatives and artists - finishing is paramount.
Which fictional character do you wish you'd invented?  Luke Skywalker.
What advice would you give young aspiring writers?  Please do not let anyone, including yourself, stop you.
Who designed your book cover for Zen Pig? my wife Amy Brown
Would you like to see your book turned into an animated movie?  Not a full-length feature, but I definitely see a series in the future.
Where can Hellokids readers find out more about you?  www.ZenPigBook.com
What inspired you to write Zen Pig?  The desire for my son to avoid the mental quicksand of life, and find resilient happiness sooner.
Are any of your books in other languages? Not yet.  And I just want to say thank you for allowing me the opportunity to be interviewed - really, it means the world to me, and I am grateful!
Where will your book be available? ZenPigBook.com and Amazon.com Zen Pig and Zen Pig: The Wonder We Are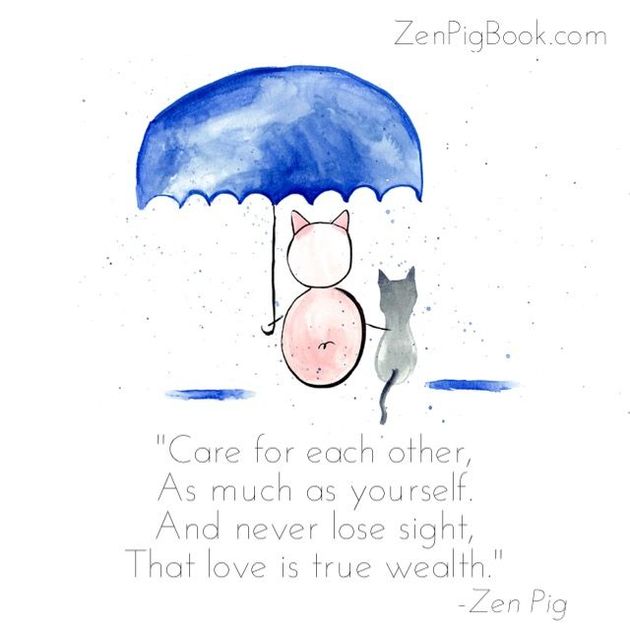 Discover more literary resources from the Hellokids.com Reading and Learning channel.