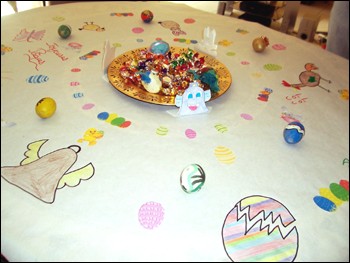 How to make a special Easter Tablecloth:
What you need:
White paper tablecloth
Glue
Scissors
Markers and crayons
Pencils and erasers
Place the paper tablecloth on the table.
Print the Easter design templates and cut out the images.
Glue the pictures randomly on your tablecloth.
Using your markers and crayons make Easter designs: Spring sun, butterfly, flowers, decorated eggs, rabbits, chickens, chicks, bells ... You can also write sayings like "Happy Easter".
Sets the table for the meal (plates, cutlery, glasses, towels).
There you just have to add a few plates between decorative elements such as: small chocolate eggs, candy, small pots with flowers etc ...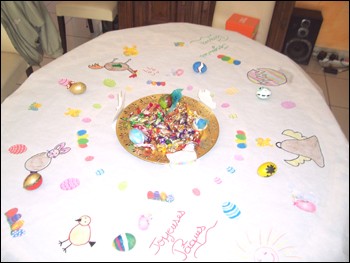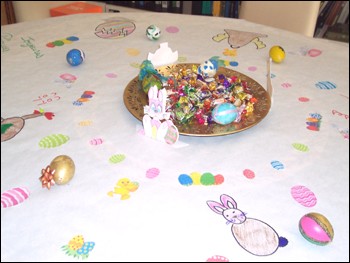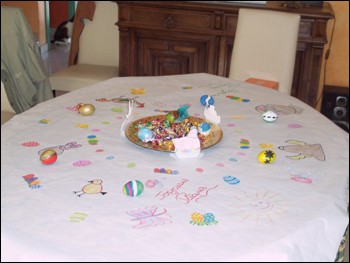 Now you have a fun idea for an Easter table decoration or a fun activity for the kids to do! This same idea can be used for any holiday or birthday event.