Learn how to draw a butterfly of your very own.
About Butterflies...

Butterflies belong to the large group of insects known as Lepidoptera. Butterflies are insects. Insect means it is made up of 3 segments and on the butterfly the 3 segments are the head, body or thorax and abdomen.
To draw a butterfly you will need:
Pencil
Pen
Eraser
Paper
Colored pencils or crayons
Tips to draw and color your butterfly:
Use lightly sketched pencil lines first for the structure. After, use a pen to draw in the final lines. When you're finished, erase the underlying pencil lines to reveal your drawing. Then - color the butterfly!
Let's start! Follow step by step our easy indications below! 
STEP 1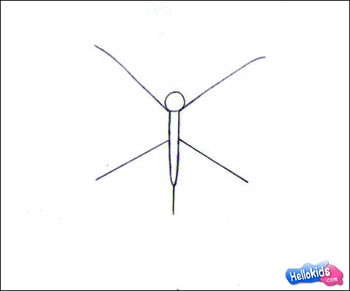 STEP 2 
STEP 3
STEP 4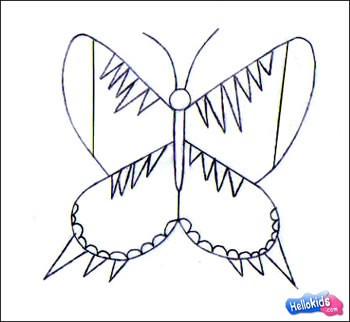 Color it with the colors of your imagination and create your own imaginative or realistic butterfly.
Proud of your Masterpiece?
 Write your name and age on your drawing, take a picture of it and send us your butterfly at 
[email protected]
, we will publish it on this page!
Here is a drawing of a butterfly made by Jenny from Hellokids!  

Whoua! Here after comes the most creative butterfly ever by Tammi (5 years old)! Go ahead Tammi you're gifted for drawing!
Your comments
1 vote(s) - Average rating 4/5
Wednesday January, 21, 2015 at 01:29 AM
Great hanjs
View other comments