Check out this lesson to learn how to draw a bee.
About beeeesss...

Bees have been producing honey for at least 150 million years.
Bees' flight speed averages only 15 miles per hour.
Bees possess five eyes.
Bees cannot recognize the color red.

Bees communicate with one another by "dancing" so as to give the direction and distance of flowers.
A single hive contains approximately 40-45,000 bees.
To draw a Bee you will need:
Pencil
Pen
Eraser
Paper
Colored pencils or crayons or markers
Good tips to draw a beautiful bee:
Use lightly sketched pencil lines first for the structure. Afterward, use a pen to draw in thebee final lines. When you're finished, erase the underlying pencil lines to reveal your drawing. Then - stripe it and color it!
Let's start! Follow step by step our easy indications below !
 STEP 1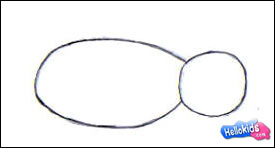 STEP 2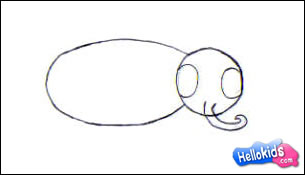 STEP 3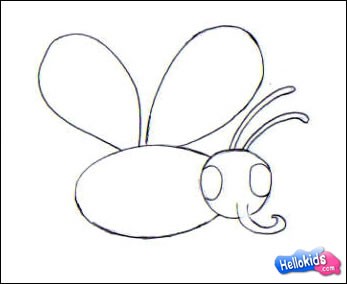 STEP 4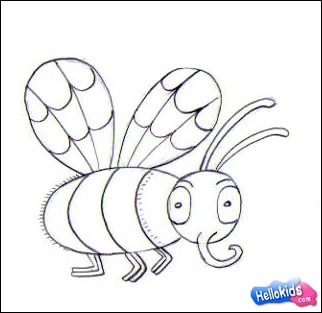 You're done!!!! Then color it with the colors of your imagination.
Proud of yourbee Masterpiece? Write your name and age on your drawing, take a picture of it and send us your bee at [email protected], we will publish it on this page!
Here is a drawing of a bee made by Jenny from Hellokids!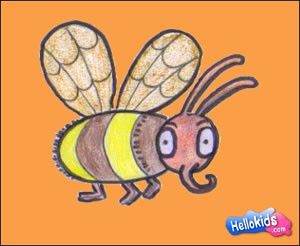 Your comments
1 vote(s) - Average rating 5/5
Thursday April, 02, 2015 at 2:49 PM
I love it
View other comments