Learn how to draw your very original ant drawing.
About ants...

Like all insects, ants have six legs. The legs of the ant are very strong so they can run very quickly. If a man could run as fast for his size as an ant can, he could run as fast as a racehorse. Ants can lift 20 times their own body weight.
To draw an ant you will need:
Pencil
Pen
Eraser
Paper
Colored pencils or crayons
Tips to add relief to your ant drawing:
Use lightly sketched pencil lines first for the structure. After, use a pen to draw in the final lines. When you're finished, erase the underlying pencil lines to reveal your drawing. Then - color it!
Let's draw! Follow step by step our easy indications below! 
STEP 1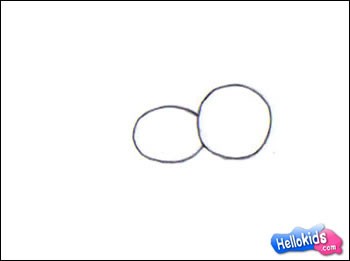 STEP 2 
 STEP 3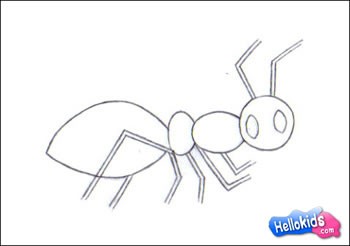 STEP 4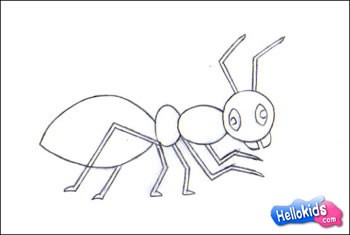 Color your ant in red or black or with the colors of your imagination.
Proud of your Masterpiece? Write your name and age on your ant drawing, take a picture of it and send us your ant at [email protected], we will publish it on this page!
  Here is Jenny from Hellokids ant's... grrr creepy
Your comments
13 vote(s) - Average rating 4.5/5
Wednesday October, 21, 2015 at 08:30 AM
PERFECTLY DONE !!!!!!
Wednesday October, 21, 2015 at 08:28 AM
Perfect for kids !! My children love it !! they want you to come and see them today and everyday Or even forever in their life lives . I love Hello Kids . com
Sunday July, 26, 2015 at 08:09 AM
veryuseful to kids.thanks
Thursday July, 16, 2015 at 09:59 AM
good
Thursday May, 28, 2015 at 9:53 PM
great
Tuesday May, 12, 2015 at 3:58 PM
the best thing ever
Friday May, 08, 2015 at 9:51 PM
thank you!
Thursday April, 30, 2015 at 4:37 PM
Cool!
Thursday April, 30, 2015 at 1:59 PM
Cool
Tuesday April, 14, 2015 at 3:46 PM
It's so easy to draw
View other comments