To draw a Halloween bat you will need:
    - Pencil
    - Eraser
    - Paper
    - Colored pencils or crayons
    - Ruler (suggested)




Tips : Use a pencil, not a pen, because you will need to erase.
---

Let's start! Follow step by step our easy indications below !

 

STEP 1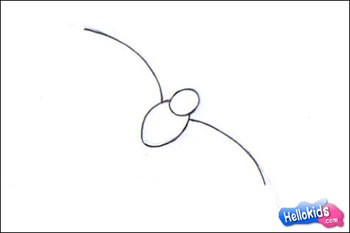 STEP 2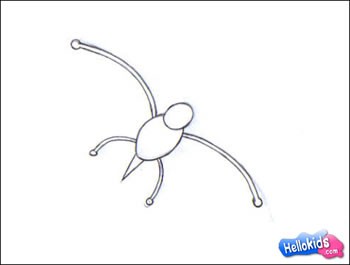 STEP 3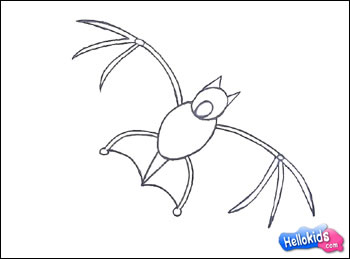 STEP 4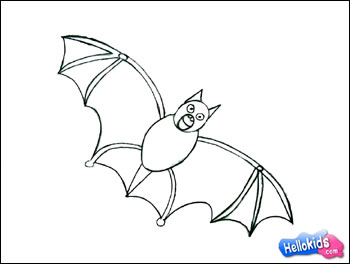 Color it with the colors of your imagination.

 

Here is a drawing of a Halloween bat made by Jenny of Hellokids ! Send us yours: [email protected] !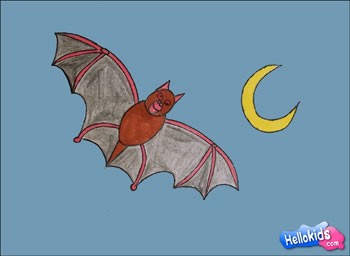 Here is a BAT drawn by Theresa using the how-to draw a Halloween bat instructions above.
Terrific and Wonderful!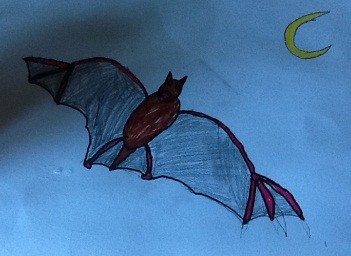 Your comments
3 vote(s) - Average rating 4.3/5
Saturday January, 10, 2015 at 4:58 PM
helpful
Sunday October, 26, 2014 at 2:07 PM
Very good!
Wednesday October, 22, 2014 at 8:47 PM
That's easy
View other comments