How to draw a Tyrannosaurus
To draw a Tyrannosaurus, you will need:
    - Pencil
    - Eraser
    - Paper
    - Colored pencils or crayons
    - Ruler (suggested)


Tips : Use a pencil, not a pen, because you will need to erase.
---
| | |
| --- | --- |
| | Tyrannosaurus or T-Rex's is a predator dinosaur. T-Rex was one of the best known dinosaurs. You often see T-Rex pictures with his tail stretched out behind him. He did this for balance. T-Rex had a very good sense of smell. When T-Rex ran, he could go 20 miles per hour and could cover 15 feet in one step! |
---
Let's start! Follow step by step our easy indications below !
STEP 1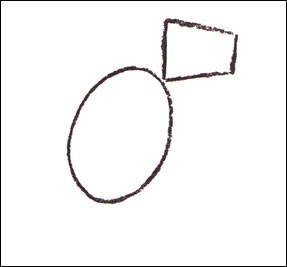 STEP 2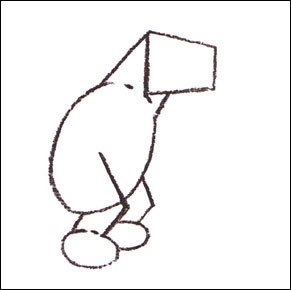 STEP 3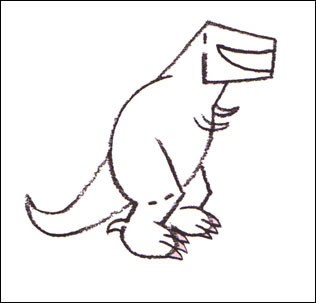 STEP 4
---


Color it in any color you like and send us your drawing: [email protected] !
Your comments
18 vote(s) - Average rating 4.5/5
Saturday September, 12, 2015 at 07:35 AM
Cooooooooolist drawing website
Wednesday September, 09, 2015 at 12:27 AM
This is the best place to learn how to draw anything that we need help with. Thanks for the support. This will make me be an artist one day.
Wednesday July, 22, 2015 at 09:30 AM
Nice I loved it :):):):):):)
Thursday June, 18, 2015 at 9:30 PM
Tuesday June, 16, 2015 at 12:46 AM
This is really easy but nice! Thank you! :)
Sunday May, 31, 2015 at 4:13 PM
Awesome! Simple and cute! (Sort of) :)
Saturday May, 16, 2015 at 03:51 AM
This is a nice drawing I made
Saturday May, 09, 2015 at 06:50 AM
Nice
Monday April, 27, 2015 at 5:46 PM
I no how to draw a dinosaurs
Monday April, 27, 2015 at 5:41 PM
Awesome
View other comments