Having A Healthy Fun Summer
Healthy and Safe Summer Fun
It is that time of year again when the school year is nearing its completion and you will be away on summer vacation. During this fun time Hellokids hopes that you and your family remain safe and healthy!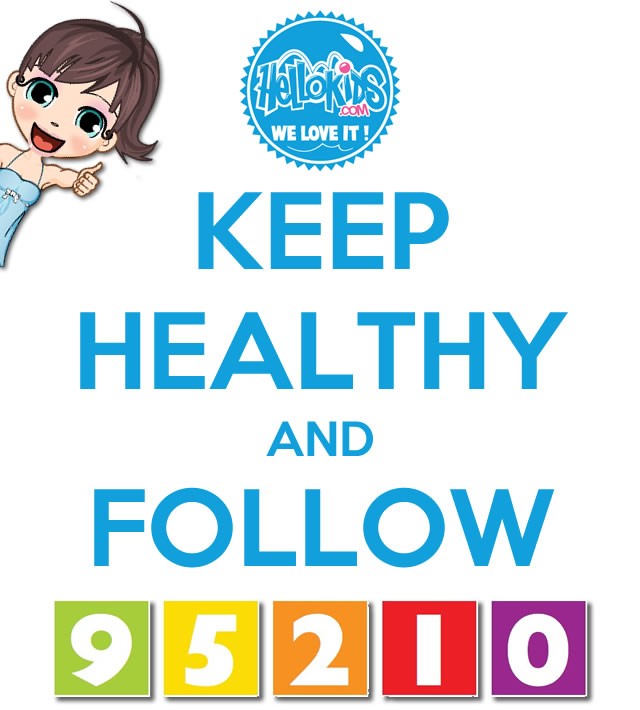 You may be familiar with the 95210 health initiative program that your school may have participated in during the school year, viewing videos and participating in activities that support the idea that students should: sleep for 9 hours each night, eat 5 fruits and vegetables each day, spend less than 2 hours per day infront of a computer or television, participate in a physical activity for at least 1 hour per day, drink water and other beverages with 0 sugar and avoid exposure to 0 tabacco smoke. Just remember these numbers 95210 and what they represent as you enjoy your time with your families, relatives and friends. Teach your parents these numbers and their meanings so that they can become positive role models for you to want to be like.
9 hours of sleep each day
Being healthy during the summer is important for your growth and development. So even though it is summer vacation it is still important for you to get 9 hours of sleep every night.
5 servings of fruits and veggies daily 
When you are hungry and need some energy, remember to reach for a healthy fruit or vegetable. Ask your parents to have fresh fruits and vegetables washed, cut, at eye level and ready to eat. This will encourage you to reach for a healthy and nutritious option. Half of your plate at each meal should consist of fruits and vegetables. Emphasizing more on the vegetables than fruit. Visit this link: Choose My Plate to see how you can get the most of each meal you have with your family.
2 hours or less of screen time
Summer is long and this can be a tough order to fill with all your free time but you should limit your recreational screen time to 2 hours or less each day. This can be accomplished by having a summer plan and arranged activities for you to participate in. You can pre-print coloring pages from Hellokids to have available to color or plan craft activities and have your supplies ready. Reading a book, playing board games that use your brain, building a fort, going outside to ride your bike, play basketball or hopscotch with a friend are other great ideas. You can organize a production of sorts, whether it be a play, dance recital or a gymnastics routine. There is also fun and easy kids magic tricks to learn from Hellokids to put on a spectacular magic show. Be creative and get help from a parent to help you come up with other fun ideas. You will soon realize these fun activities you come up with are much more rewarding than watching television.
1 hour of phisycal activity each day
This can be very simple to do by going for a walk, bike ride or hike. Go to a park and kick a ball, go kayaking or canoeing. Physical activity can be fun! When you need to beat the heat you may want to go to a pool, skating rink, rock climbing gym, gym for basketball, volleyball or a fun dance class.
0 sugary beverages and tobacco 
This means exactly what it says! 0 sugary drinks. The healthiest drink for your body is water. Try to cut out soda and other drinks with sugar added altogether. Finally, the other 0, do not smoke and stay away from people who do smoke. Keep yourself in a healthy environment breathing clean air to fill your lungs.
More safety Tips
Other important things to remember:
Use sunscreen to protect your skin. 
Wear hats and sunglasses to keep you cooler and protect your eyes.
Use bug repellent to help rid of mosquitoes and ticks.
Wear safety gear such as helmets and pads when riding bikes, skate boarding, on your scooter, rollerblading, etc.
Enjoy your summer while being healthy and safe!