Skylanders TRAP TEAM : The NEW Skylander game
In just three years, the Skylanders video game has become a phenomenon. A huge worldwide success with already 3 games released since 2011. We had the great honor of attending the unveiling of the new Skylanders game that was held April 2014 in New York. Exclusively on Hellokids.com, this is what awaits you!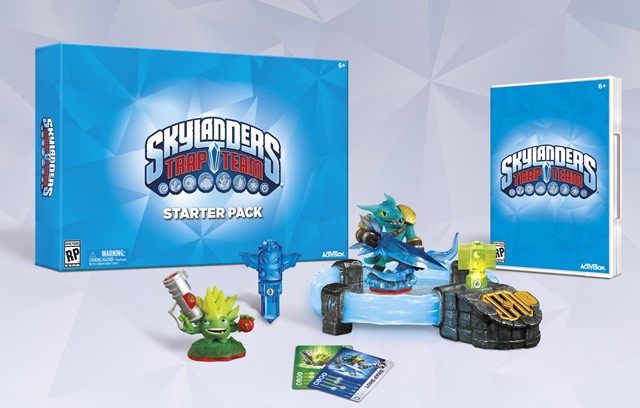 Even better than SWAP FORCE, here is Skylanders TRAP TEAM!  
You have just become accustumed to seeing your favorite Skylander action figure be transported into the video game, but what if you could take it to another level? What if the Skylanders video game would allow you to transport a Skylander video game character from Skylands into the real world? What an unlikely success met by the creators of the game!
Skylanders TRAP TEAM news
Kaos continues his quest to rule over Skylands and discovers the location of the Cloudcracker prison, which contains the worst Skyland creatures. Kaos blows up the prison, freeing 40 of the most wanted villians, to build his new army. New Skylander heroes are introduced known as the Trap Masters. Trap Masters use a powerful weapon that uses a magical and rare substance called TRAPTANIUM. Trap Masters also have the power to capture their enemies and this is where Skylanders Trap Team reveals its new innovation. Once you have defeated the enemies of TRAP MASTERS, you can trap them and move them into a crystal (a crystal that fits into the new Skylanders TRAP TEAM portal). The villains then lose all their hostility and just fall into the ranks of the TRAP MASTERS being used to help other Skylanders. They appear as soon as you want, simply by pressing a button on the joystick, and then taking the place of the Skylanders placed on the portal. Together, they will form a strong team to go catch other villains.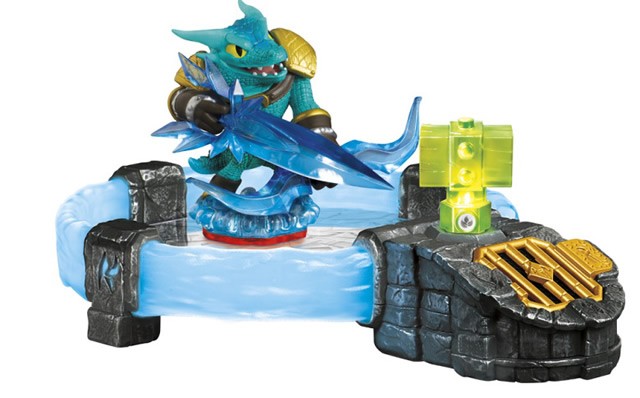 Skylanders TRAP TEAM introduces 60 new Trap Master Skylanders
As with every new edition, the game Skylanders TRAP TEAM propose new characters:
20 TRAP MASTERS Skylanders
40 villains who become "playable" once they have been captured in the crystals.
And rest assured, all Skylander characters from previous games you already own, may also be used to play with Skylanders Trap Team on the new portal!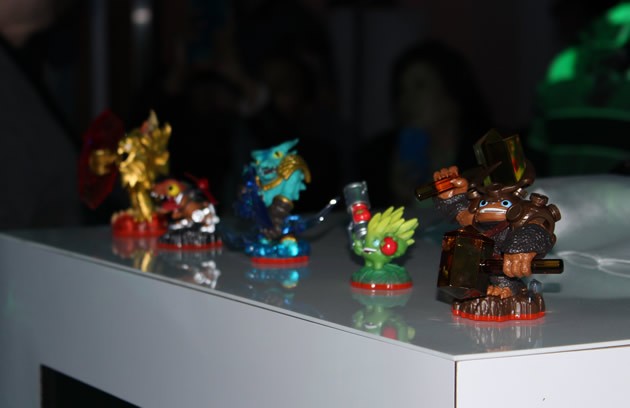 The crystals of Skylanders TRAP TEAM
There are 8 kinds of crystals, one for each element of the game (water, nature, technology, fire, etc ...). Each enemy will be captured and imprisoned in a crystal which corresponds to the element. 
Playing with Kaos
Actually there is more than 8 types of crystals. There is a ninth crystal: a black crystal. This black crystal is the essential piece to capture Kaos and to be able to play with him in the Skylanders universe.
The game is available for PlayStation 3, PlayStation 4, Xbox 360, PlayStation One, Wii , Wii U and Nintendo 3DS game.
The first images of Skylanders TRAP TEAM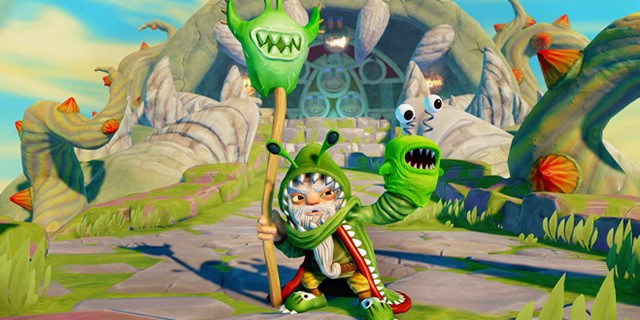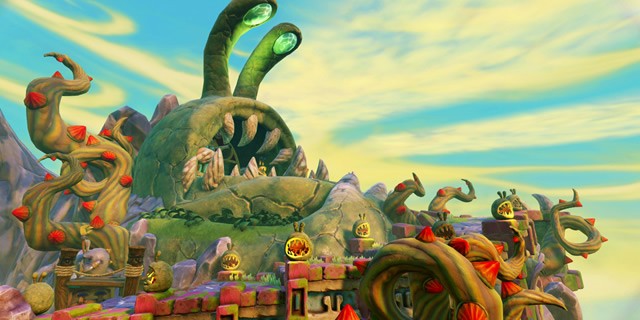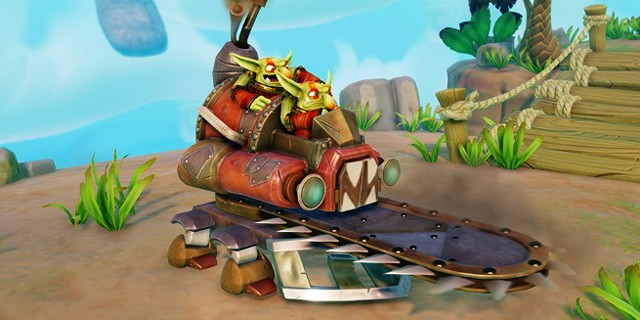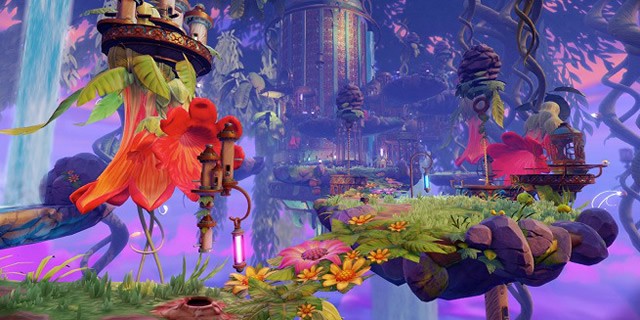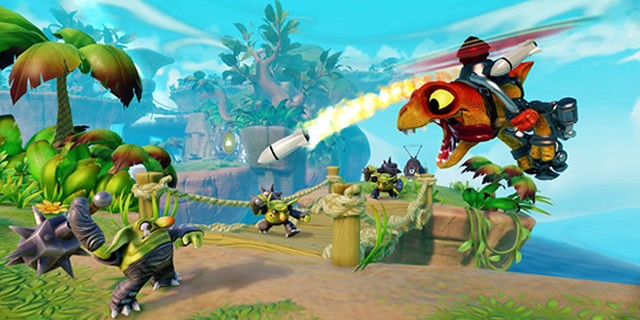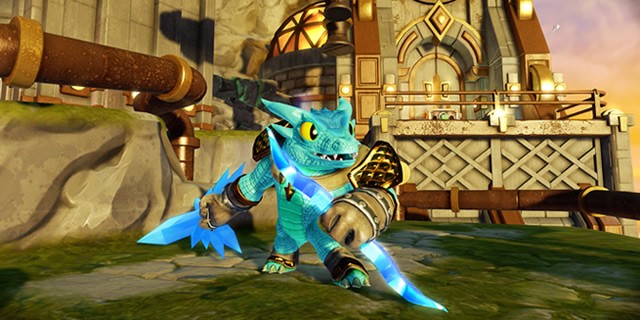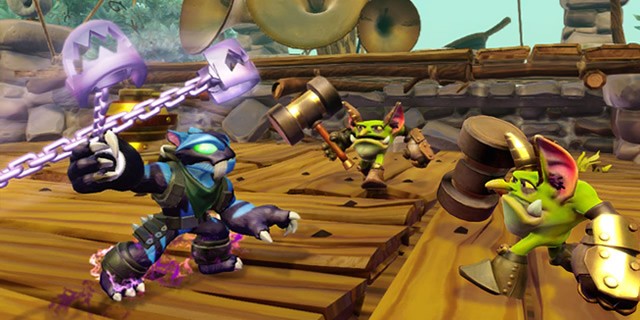 #FLECHES#
Your comments
1 vote(s) - Average rating 4/5
Saturday December, 13, 2014 at 5:02 PM
Good except for PlayStation One
View other comments