How to Draw Professor Knight from Monsters University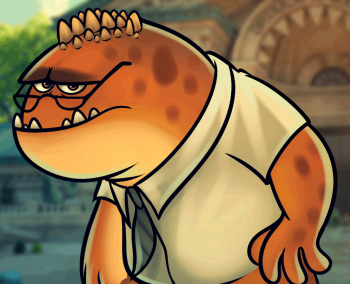 Here we have one of the professors from Monsters University. I thought that it would be a smart idea to make this lesson on "how to draw Professor Knight" ahead of time before the release of the upcoming prequel to Monsters Inc. Professor Knight looks like a grumpy fellow that has a no nonsense tolerance level when it comes to teaching his students everything there is to know about scaring. This lesson is going to be just what the professor called for especially since he is going to be seen in the film more than once or twice. Have fun people, and enjoy drawing Professor Knight from Monsters University. ....
Step 1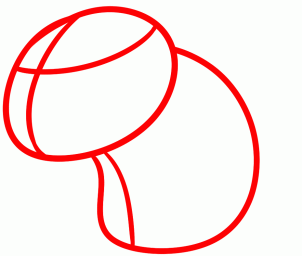 The first thing you need to do is draw two shapes, one for the head, and the other for the body. Sketch in the facial guidelines then proceed to step two.
Step 2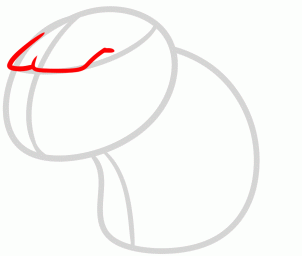 Professor Knight has some deep brow bones so you will need to draw the lining for those to create the stern look he always has on his face.
Step 3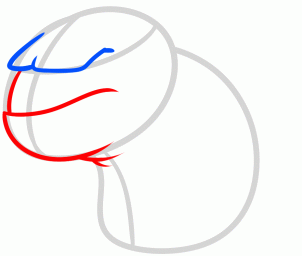 Next, draw in the snout, then proceed on with drawing the bowl shaped mouth and some of the neck. As you can see there is some overlapping wrinkling on his neck.
Step 4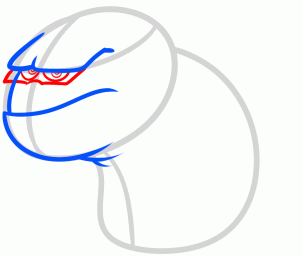 This should be an easy step because all you have to do is draw the eyes, then the top portion of his eyeglasses.
Step 5
Finish the glasses, then draw in his teeth which over bite the top part of his mouth. Draw the remainder of his head shape, then draw the small cone like horns that are clustered in one spot on top of his head. Add the collar line from his shirt as well.
Step 6
Moving onto drawing Professor Knight's clothing. Draw the shirt collar as it folds down, then draw in his small tie.
Step 7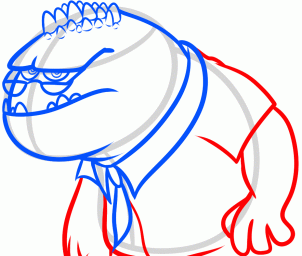 Finish up this lesson by drawing the rest of his body which is in the form of a short sleeve button up shirt as well as his arms and hands. Add the waist line, then erase any mistakes you may have made.
Step 8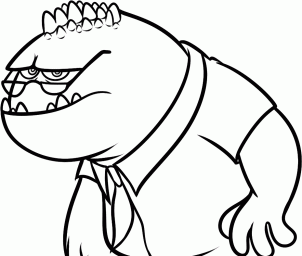 Here is what the finished product of Professor Knight when you are done drawing him out. All you need to do now is color this old chap in.

You will find incredible drawing tutorials for kids with step-by-step explanation how to create great drawings. All how to draw tutorials on HelloKids are provided by our partner, Dragoart.com. Pets, Pokémon, fantstic beast and dragons, be sure you will find something to draw on Hellokids!