How to Draw Mike Wazowski Easy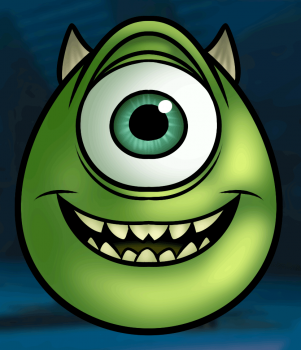 Here is Sulley's best friend and I think you know who he is. Up next we will tackle the simple task of learning "how to draw Mike Wazowski easy", step by step. Mike has got to be one of my favorite characters from Monsters Inc. He was hilariously funny, and I really enjoyed the outtakes at the end. As you know Billy Crystal provides his voice talents for Mike Wazowski and that just makes this character that much funnier. Anyways, drawing Mike Wazowski easy will be fun, simple and exciting. I will be back in a bit with two more lessons for you all so stay tuned in to see what they might be. Adios amigos.....
Step 1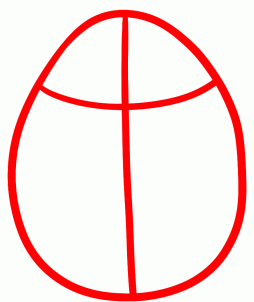 Draw the shape of an egg for Mike's face and or head like so. Then sketch in the facial guidelines.
Step 2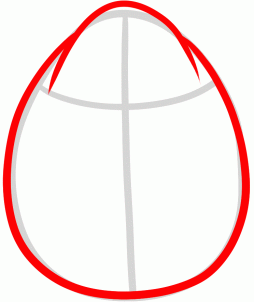 SImply define the shape of Mike's head, then add dimpling or indents on the sides.
Step 3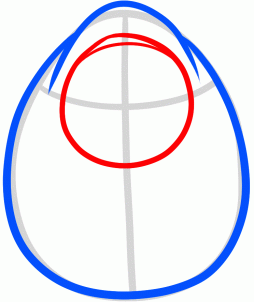 Draw one medium sized circle for his actual eyeball like so, then proceed to step four.
Step 4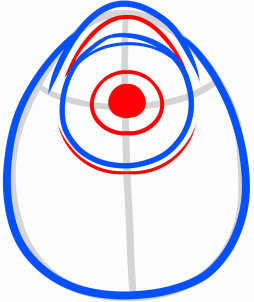 Make the arch for the eyelid, then draw the iris, and pupil. Color in the pupil, then add a crease line above and below the eye shape to make it look like it's bulging.
Step 5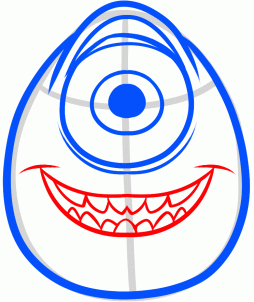 Mike is always smiling so it's a good idea to draw his smile big and wide. When that is done fill his mouth with teeth, then move to step six which is the last step.
Step 6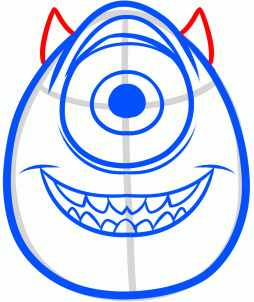 All you have to do now is erase the mistakes, then draw in the horns on each side of the head.
Step 7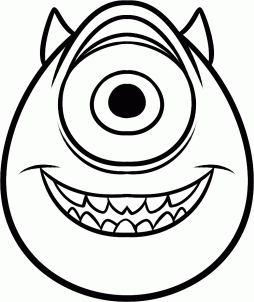 Here is Mike Wazowski when you are all done. I hope you had fun with this lesson, and I also hope you have a blast coloring him in.

You will find incredible drawing tutorials for kids with step-by-step explanation how to create great drawings. All how to draw tutorials on HelloKids are provided by our partner, Dragoart.com. Pets, Pokémon, fantstic beast and dragons, be sure you will find something to draw on Hellokids!