How to Draw an Anime Girl For Kids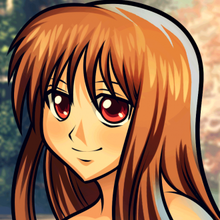 So afar you have learned how to draw anime people as well as some tattoos and objects. Here is "how to draw an anime girl for kids", step by step. Drawing anime girls can sometimes be complicated, but when you follow a lesson on making some simple anime style girls, drawing girls become a lot less frustrating. I do believe that you will enjoy this tut, and if you don't there is always something else to try. ....
Step 1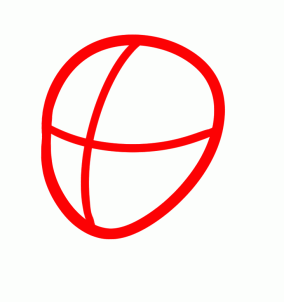 Begin with a simple circle and then some facial guidelines.
Step 2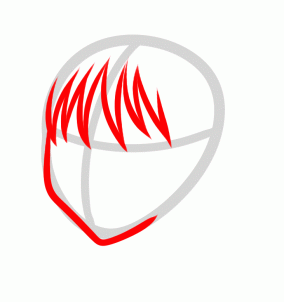 Next, sketch out the shape and structure of the girl's face like so, then draw in the pointed strands until you form bangs.
Step 3
Draw out the rest of her hairstyle which is also the left part of her bangs like so, then draw in the length.
Step 4
As you can see drawing anime eyes will be easy if you follow this step. Start by drawing the top lid line which are rather bold and dark. Once that is done you can draw in the nose, mouth, and eyebrows.
Step 5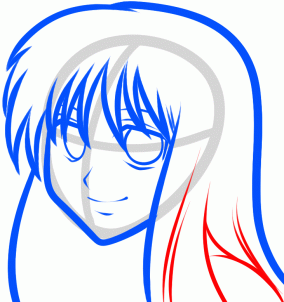 Detail the anime girl's hairstyle which happens to be parted from the shoulder. Draw the shoulder and proceed to the next drawing step.
Step 6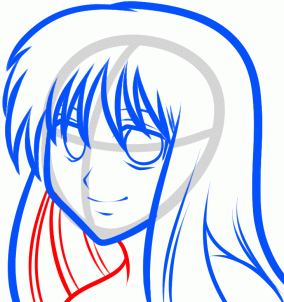 Add the hair strands like so, then draw in the shape of her neck followed by the other part of her shoulder. Erase your mistakes people and you're done.
Step 7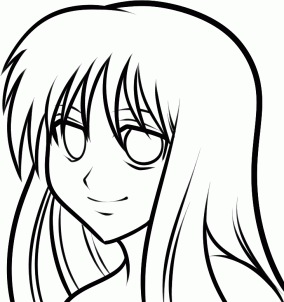 Here is how the drawing looks when finished. Color her in and use her for your next female anime drawing.

You will find incredible drawing tutorials for kids with step-by-step explanation how to create great drawings. All how to draw tutorials on HelloKids are provided by our partner, Dragoart.com. Pets, Pokémon, fantstic beast and dragons, be sure you will find something to draw on Hellokids!
Your comments
3 vote(s) - Average rating 4/5
Monday January, 25, 2016 at 6:52 PM
wow that was that was the best
Sunday December, 14, 2014 at 12:45 AM
Awesome!
Wednesday November, 19, 2014 at 1:19 PM
Fabulous
View other comments