How to Draw a Samurai For Kids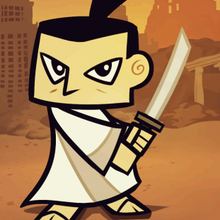 I know it's true, this is probably going to be the most viewed lesson I submit today. I think it's because the figure you all see looks like a chibi version of Samurai Jack. I will be showing you "how to draw a Samurai for kids", step by step. This simple concept will have you drawing Samurais all day long. I did enjoy making this tutorial, so I know most of you will like replicating too. Remember, if there is something you would like to see that I didn't do yet, just let me know what you would like to tackle. Adios mi amigos!....
Step 1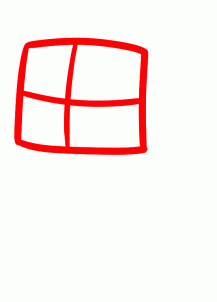 Let's begin by drawing a square for the samurai's head shape. Draw the facial guidelines then proceed to step two.
Step 2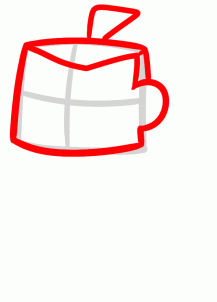 Define the shape of the face, then draw in an ear as well as the triangular hairline and stem like ponytail.
Step 3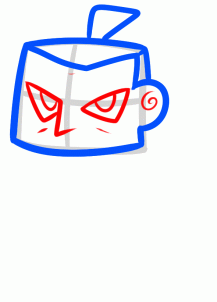 Here you will draw out the sharp shaped eyes, as well as the nose, and inner ear detailing. Add marks under the eyes too.
Step 4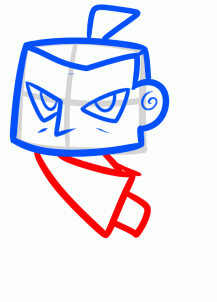 Okay, draw the left arm or sleeve which horns or tappers at the end, then draw in the hand.
Step 5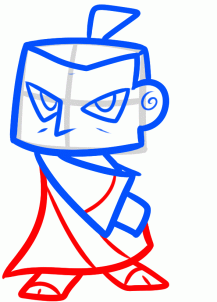 Draw the rest of the clothing to form out the body shape. When that is done draw the legs or feet, then the straps for the flops
Step 6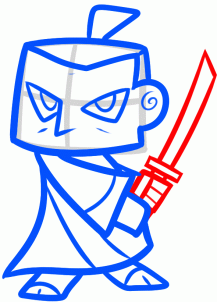 Lastly, draw in the gripping hand, as well as the samurai sword. Erase the mistakes folks, then you're done.
Step 7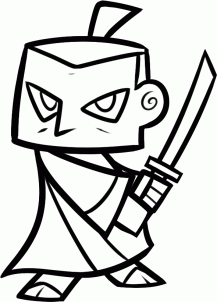 Here is the line art folks, have fun coloring it in.

You will find incredible drawing tutorials for kids with step-by-step explanation how to create great drawings. All how to draw tutorials on HelloKids are provided by our partner, Dragoart.com. Pets, Pokémon, fantstic beast and dragons, be sure you will find something to draw on Hellokids!