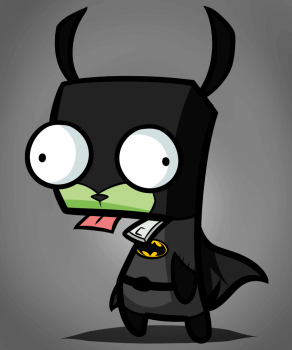 Here is another version of Gir that I know people will fall in love with. Once again I was asked to make a tutorial on Gir, but this time people wanted him to be dressed up as a famous superhero. So here it is, "how to draw Batman Gir", step by step. I really didn't know that he was going to come out looking so adorable all dressed up like Batman. You know that Gir likes to dress up, and there is many ways we see him when he does. I have seen Gir dressed like Hello Kitty, a Stormtrooper, and even Darth Vader. In this tutorial drawing Batman Gir is going to be both fun, and entertaining. Just think, you will have the best of both worlds because Batman is loved just as much as Gir is. Well, have fun people. Remember, if you have an idea for a new way you'd like to see Gir, just drop me a request and I will see what I can do. Adios mi amigos and happy drawing!....
Step 1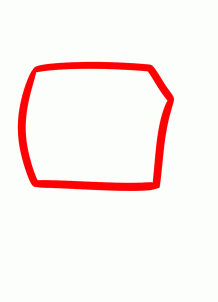 Start off by drawing out the actual shape of Gir's head. This should be a block like shape like you see here.
Step 2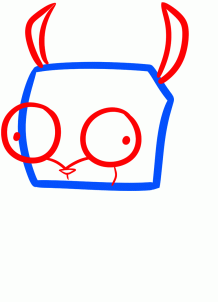 Next, draw out the ears, then draw the large circle shaped eyes along with the pencil dot pupils. Draw out the mask line around the mouth like so as well.
Step 3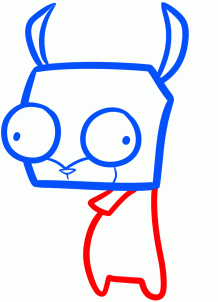 Now you can draw in his simple body along with the zipper tab.
Step 4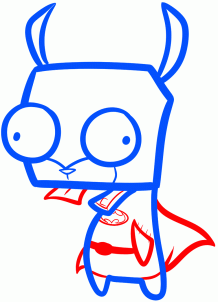 Next and lastly, add detailing to the zipper tab, then draw in the Batman symbol on his chest, then draw the arms, cape, boot line, and the tongue. Erase the mistakes if you made any to clean everything up.
Step 5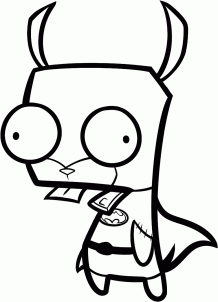 I give you Batman Gir. Now you can color him in to perfection. See that, you have another drawing of Gir in a costume.

You will find incredible drawing tutorials for kids with step-by-step explanation how to create great drawings. All how to draw tutorials on HelloKids are provided by our partner, Dragoart.com. Pets, Pokémon, fantstic beast and dragons, be sure you will find something to draw on Hellokids!