How to Draw a Koi Fish for Kids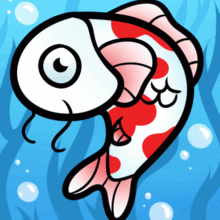 Hey guys I'm back today with a tutorial that I wanted to get uploaded yesterday but got side tracked from making those live sketch drawings that I posted here on the site of the dragon and wildcat. Anyways I have for you a tutorial on "how to draw a koi fish for kids", step by step. Again, my sister and another member requested this tut so here it is in front of you now. I had lots of fun making a koi fish in a for kids manner because it was so easy for me to create, and I always have fun turning animals or people into fun and easy lessons. You should definitely not have any problems when tackling this fish, all you will do is look at the steps and find yourself finished in five minutes or less. Well that's it, go have fun drawing a koi for kids. I shall return later with more drawing fun!....
Step 1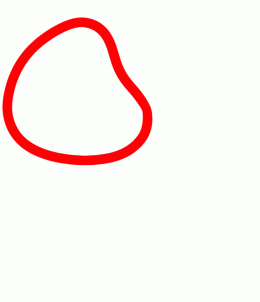 Begin by drawing a simple knob shape for the head of the koi.
Step 2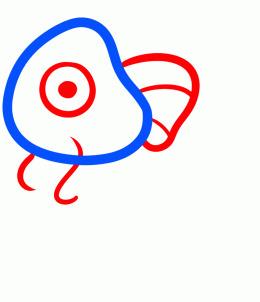 Next, draw in a large eye, then color in the pupils. Draw the curled whiskers as well as the first fin. Make sure that you detail your fin too.
Step 3
Next, draw out the slightly arched body, then draw the tail fin, as well as the dorsal fin like so.
Step 4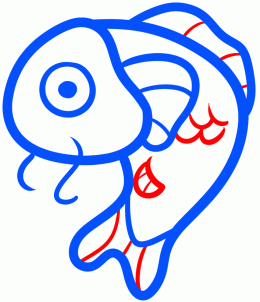 Lastly, erase the mistakes you may have made, then draw in the detailing for the fins, as well as add some scales for the body.
Step 5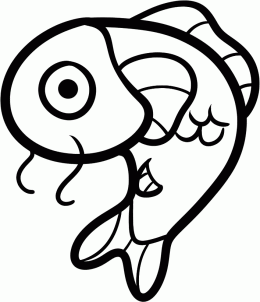 Here is your koi fish ready to be colored in. Choose vibrant, crisp colors when you begin tackling the coloring process.

You will find incredible drawing tutorials for kids with step-by-step explanation how to create great drawings. All how to draw tutorials on HelloKids are provided by our partner, Dragoart.com. Pets, Pokémon, fantstic beast and dragons, be sure you will find something to draw on Hellokids!