How to Draw a Lovebird for Kids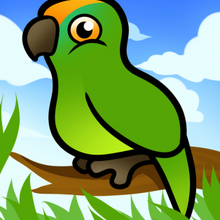 I have two for kids lessons that are based on some pretty cool animals. To start we will be drawing a lovebird for kids, step by step. Lovebirds are beautifully bright birds that are known for their songs and the way they show affection for one another. This design of a lovebird is super simple and it will be almost impossible not to replicate if you follow this lesson like you're supposed to. I love birds no matter what kind they are. I seem to find beauty in even the most ugliest bird like the vulture. Anyways, here is "how to draw a lovebird for kids", I hope you enjoy this super easy tutorial. Adios people and au revoir.....
Step 1
Okay folks start with a circle for the head and then add a facial guide.
Step 2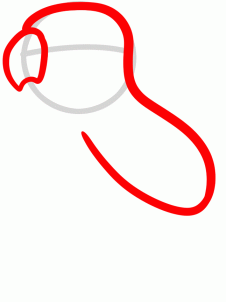 Using the head guide start making the shape of the lovebird's head as well as the long body which is also the wing. Next draw the beak which resembles a claw.
Step 3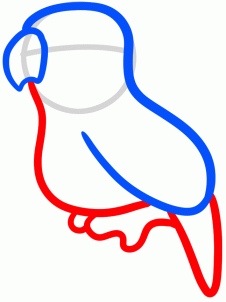 Continue to draw out the body which is also the front part of the neck and then the stomach. Draw the shapes of the feet, and then draw the small pointed tail.
Step 4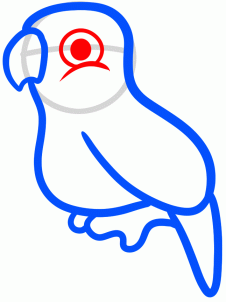 Lastly, draw in the large round eye, and color in a pupil. Draw the cheek arch and you're ready to clean up the work.
Step 5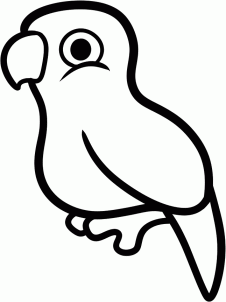 Here is your lovebird when you're done. Color it in and maybe hang it on your wall.

You will find incredible drawing tutorials for kids with step-by-step explanation how to create great drawings. All how to draw tutorials on HelloKids are provided by our partner, Dragoart.com. Pets, Pokémon, fantstic beast and dragons, be sure you will find something to draw on Hellokids!