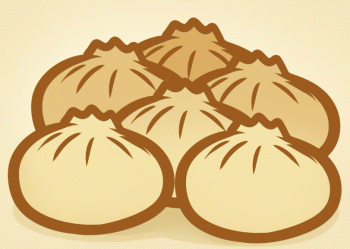 Since everyone has really liked the Asian style food tutorials I have been submitting, here is another yummy treat that you can add to your drawn plate of Asian cuisine. I will show you "how to draw dumplings", step by step. Dumplings is one of my favorite Asian style foods and whenever I go to a Chinese restaurant I always have to have a plate of dumplings whether their friend, steamed, or boiled in broth. There are many shapes that dumplings can take on with circular ones being among them. I sometimes try to make my own concoction of dumplings, but unfortunately they never come out right. The only part of a dumpling that tastes good when I cook them is the filling. Anyways, here is a simple way that you can start drawing dumplings. If you want you can add a side if dipping sauce, or even some chopsticks. I will be back as soon as I can with more drawing fun so stay tuned in. Peace out and enjoy!....
Step 1
The first step to drawing dumplings is to make some basic shapes. Start with two circles in the form of egg shapes like so.
Step 2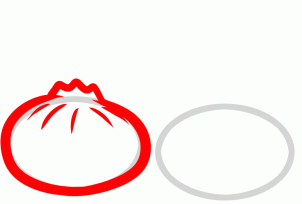 You will then draw the first dumpling by thickening the lining for the shape you just made, and then draw a three spiked cap with some marks for the pinched texture of the dumplings.
Step 3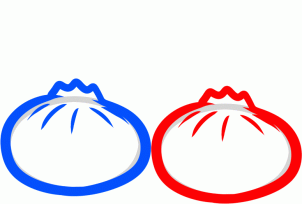 Follow the same exact instructions for the second dumpling like so, until you have a total replica.
Step 4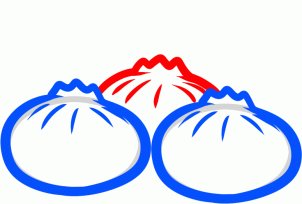 Draw another dumpling in the background of the two you just made. As you can see the middle dumpling doesn't have a full form, it's just the top half that is visible.
Step 5
Draw two more dumplings on both sides, and then cap the bottom one in the middle.
Step 6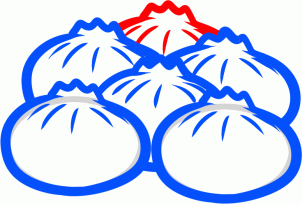 Finally, draw the last dumpling way in the background. When you are done, you can start cleaning up the mistakes if there are any.
Step 7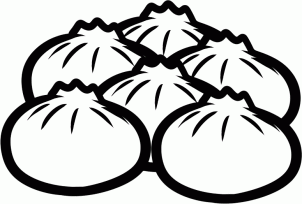 I hope you enjoyed this Asian inspired tutorial on drawing dumplings.

You will find incredible drawing tutorials for kids with step-by-step explanation how to create great drawings. All how to draw tutorials on HelloKids are provided by our partner, Dragoart.com. Pets, Pokémon, fantstic beast and dragons, be sure you will find something to draw on Hellokids!