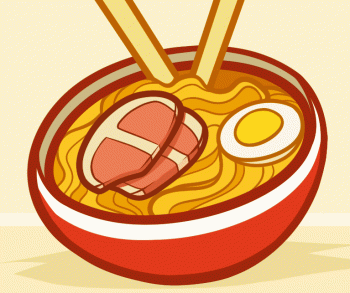 The other night I watched a movie with my brother that stared Britney Murphy called 'The Ramen Girl'. Just by watching that one movie it inspired me to make a tutorial on "how to draw ramen", step by step. The ramen bowl that I drew looks almost like the one from the movie; it's just drawn in a cartoony style. I was going to make a realistic sketch of ramen, but then I decided that keeping it simple would be best. Anyways, the movie took place in Tokyo Japan, and I guess there is this whole training process that individuals have to go through to become a ramen chef. If the base of the story is true (as far as how to become a ramen chef), then you need some serious training just to understand the ins and outs to becoming a great ramen chef. I really enjoyed the movie and just watching it made me eat two bowls of the noodles that we buy in the store. As I sat there and ate it, all I could think about is the pork, broth, and veggies that are in a real bowl of traditional Japanese ramen. I had lots of fun creating this tutorial, and I just know that you all will too. Enjoy drawing ramen folks and be sure to leave as many comments as you wish. I shall return with some more drawing fun, so stay tuned in like always.....
Step 1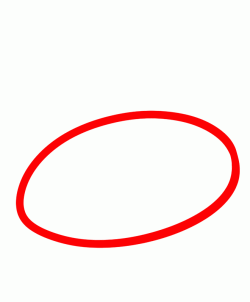 You can start this first step by drawing a large egg shape for the rim of your bowl.
Step 2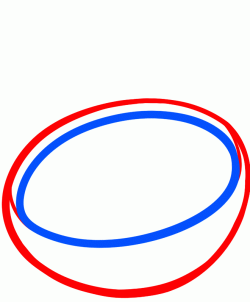 When that is done, begin sketching out the structure or design of the ramen bowl like so, then go to the next step.
Step 3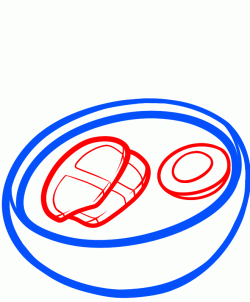 Next, you will draw the two pieces of pork that rests on top of the broth and bed of noodles. Next, draw an egg slice then move to step four.
Step 4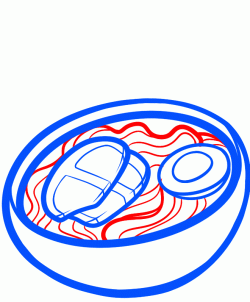 Next up, you will fill the bowl with some perfectly cooked ramen noodles. This can be any style you like and what I mean by that is the noodles can be thick, thin, or somewhere in between.
Step 5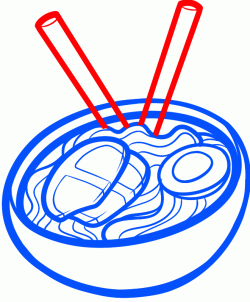 the very last step to drawing a bowl of ramen noodles is to add the chopsticks which are sticking inside of the bowl. Clean up the drawing and you are all done.
Step 6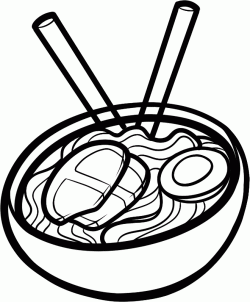 Here is the ramen when you're done. Now you can color in the noodles, pork, and egg. I hope you enjoyed this lesson on drawing ramen.

You will find incredible drawing tutorials for kids with step-by-step explanation how to create great drawings. All how to draw tutorials on HelloKids are provided by our partner, Dragoart.com. Pets, Pokémon, fantstic beast and dragons, be sure you will find something to draw on Hellokids!