How to Draw a Pirahna for Kids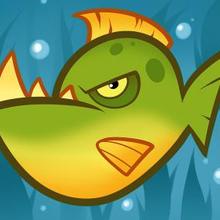 Well guys these two lessons are going to be for you kids or novice artists out there that like to visit Dragoart but can't sign up because you're not of age yet. I will start by showing you "how to draw a piranha for kids", step by step. This was such an easy and fun fish to draw because everyone loves piranhas in general just because they are considered to be mean aquatic animals that have absolutely no remorse for life no matter how big or small life may be. The piranha that I drew is an exaggerated version instead of a realistic anatomy based version. Anyways, you should enjoy yourself as you tackle the simple task of drawing a piranha for kids. I will be back with some more fun stuff for you guys so hang in there because there is more on the way. Adios people and enjoy!....
Step 1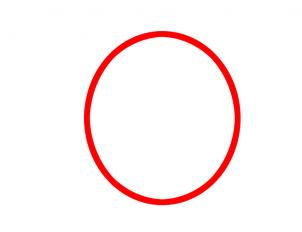 The first thing to do is make a circle for the actual head and body of the fish.
Step 2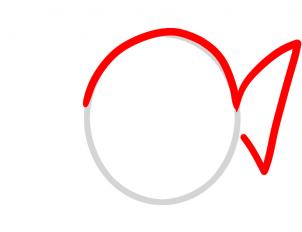 Begin drawing the shape of the piranha's body and then draw in the tail.
Step 3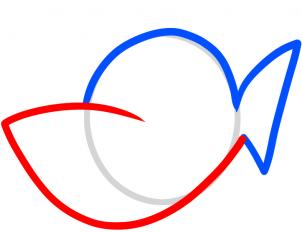 Next, finish the body by drawing the belly and then draw the huge under bite jaw which is shaped like a bowl.
Step 4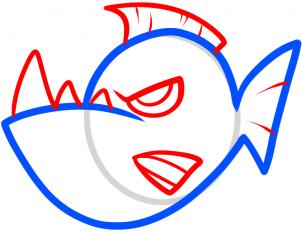 Make the large sharp teeth, and then draw the crew cut style fin on top of the head. Next, draw the pectoral fin and then draw the eye as well as the tail fin detailing. Clean up the drawing and then you are ready to color in your new fish.
Step 5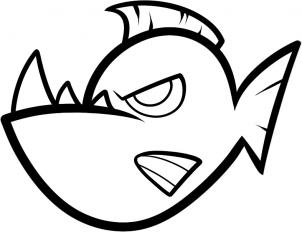 Well guys, here is what your piranha looks like when you are all done. Color it in and show folks what you have done.

You will find incredible drawing tutorials for kids with step-by-step explanation how to create great drawings. All how to draw tutorials on HelloKids are provided by our partner, Dragoart.com. Pets, Pokémon, fantstic beast and dragons, be sure you will find something to draw on Hellokids!