How to Draw Lions for Kids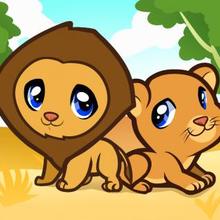 I see so many folks adoring certain animals on the site and one of the top four species that gets all the attention is lions, tigers, wolves, and dogs. Today I will fulfill a need for those of you that want to learn "how to draw lions for kids", step by step. Like the lesson I submitted on the parrots, this is also going to be easy and fun to tackle. I always enjoy making new drawings for the ˜for kids' section because I know they really help people who can't draw all that good. So, for those of you that have a hard time making your own set of lions, here is a tutorial that will show you the ropes to succeeding when learning "how to draw lions for kids". I will be back in a few because there is much more new stuff going up today. Peace out and enjoy!....
Step 1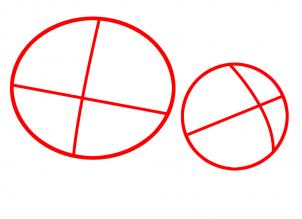 The first thing you are going to need to do is make two circles for each lion head you are going to be drawing. I'm only making two, but you can draw as many lions as you like. Once your head shapes are drawn, make the facial guides like so.
Step 2
You will only be working on one lion at a time. Beginning with the largest shape, draw the outline of the lion's mane like so.
Step 3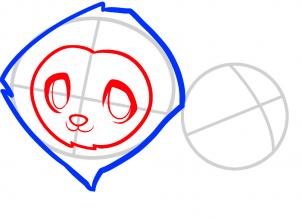 Draw a framing outline for the lion's face like so, and then draw in the eyes, nose and mouth. The top lining should be big, bold, thick, and dark.
Step 4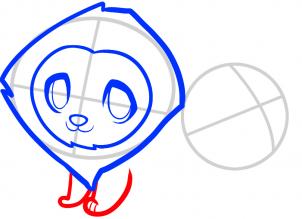 Okay, as you can see you are already almost done with the first lion. Here you will draw the front legs, and paws. Add the toe lines and move to step five.
Step 5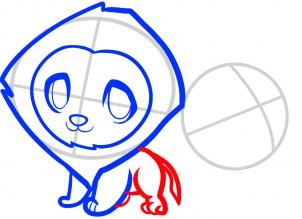 Draw the back of the lion's body as well as the tail. Once that is done you can draw the belly, and both of the hind legs.
Step 6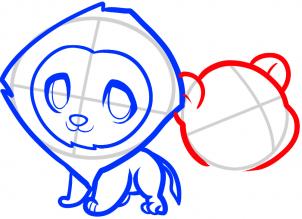 Your first lion is all drawn in, which means you have to get started with the second lion. Draw the actual shape of the head and face like so, and make the round stubby ears.
Step 7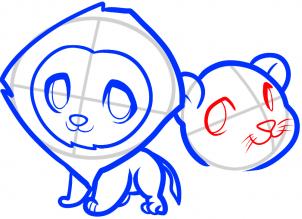 Using the facial guidelines, begin drawing out the eyes and eyeballs, and then draw the nose, mouth and whiskers.
Step 8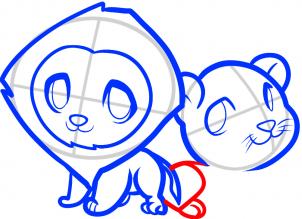 Draw the back part of the female lion's body and this should include the thigh and back paw.
Step 9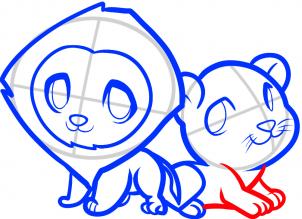 Well, its' time to finish this drawing on drawing lions for kids. All you have to do is draw in the belly, front legs, and then the chest.
Step 10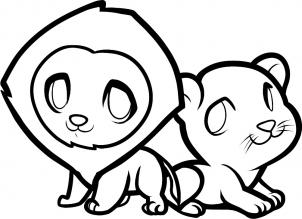 Once you have cleaned up the drawing you can start coloring in your work so you can show everyone that you finally drew a pair of lions side by side. Great job everyone!

You will find incredible drawing tutorials for kids with step-by-step explanation how to create great drawings. All how to draw tutorials on HelloKids are provided by our partner, Dragoart.com. Pets, Pokémon, fantstic beast and dragons, be sure you will find something to draw on Hellokids!