How to Draw a Goat for Kids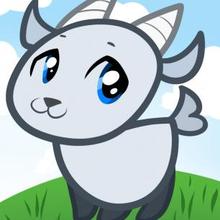 Okay guys, here is another lesson that will be going in the ˜for kids' section and as you can see you will be learning "how to draw a goat for kids", step by step. There is so many ways you can tackle a goat drawing, but I wanted to take the complexity out and put the easy in. Here you will not only learn something new, you will also have fun doing it. I found that drawing goats can be a little tricky because there are literally so many different types of goats in existence. Since I have said all I can say about drawing a goat for kids, I should probably let you get busy by letting you tackle this tutorial. I will be back in a bit with more drawing fun so stay tuned in. Adios people and enjoy!....
Step 1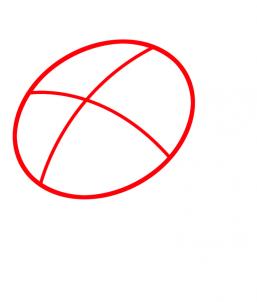 Start with a flat pancake like shape for the head of the goat and then sketch in the facial guidelines.
Step 2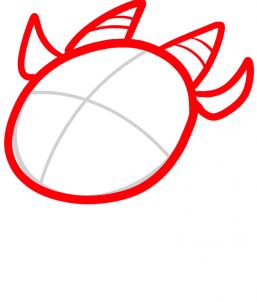 Thicken the lining for the goat's head and then draw in the cone shaped horns, and the ears.
Step 3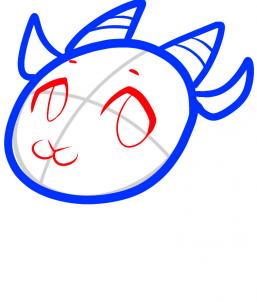 The next thing you will need to do is draw out the shapes of the eyes like so, and then draw in the eyeballs. Draw the eyebrows, and make the nose and mouth.
Step 4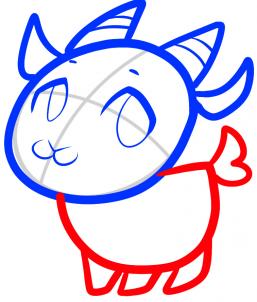 Draw the shape of the body like so, and then draw in the three legs that are visible. Make the tail, and then erase the guides that you made in step one.
Step 5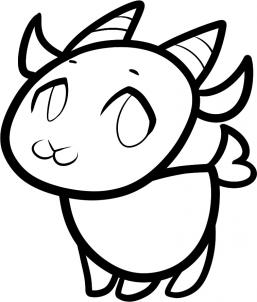 Once you have cleaned up the drawing your art should look like the one you see here. Color in your goat and show people what you have drawn.

You will find incredible drawing tutorials for kids with step-by-step explanation how to create great drawings. All how to draw tutorials on HelloKids are provided by our partner, Dragoart.com. Pets, Pokémon, fantstic beast and dragons, be sure you will find something to draw on Hellokids!