How to Draw Heart Hands for Kids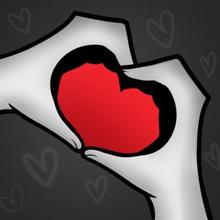 I know many of you had a hard or complex time following the tutorial that is very popular and that is heart hands. Yesterday I came up with an awesome idea to make another pair of heart hands, but this time I wanted to draw them to be super simple to replicate. So today, I will be showing you a much easier way to teach yourself "how to draw heart hands for kids", step by step. I absolutely love the way that these hands came out. I actually found a way to make them simple enough for anyone to draw. I know for a FACT that this will be a very popular lesson, and I'm just glad that I found a way to help you guys draw what you love better and easier than before. I really did have so much fun making these heart hands in a for kids fashion because I automatically knew that it was going to help people. I want to see your finished heart hands uploaded to your artwork page when you are all done with this tutorial. Well, I guess that's it, don't forget to rate, comment and fav this, or any other lesson you come across. Enjoy people, and peace out!....
Step 1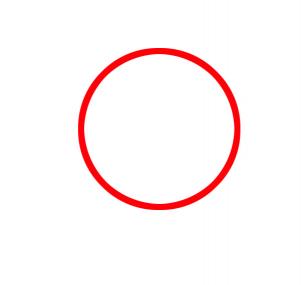 Begin with a simple circle for the guide that will aid you to make easy heart hands.
Step 2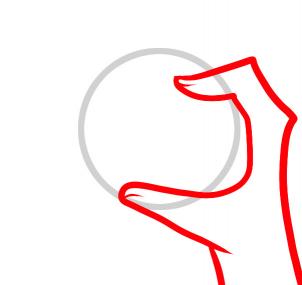 Using the circle for your guide, draw in the first hand which is all angles and sharp edges. This should be easy for you to replicate, just take your time. Add some lining to form a fingernail.
Step 3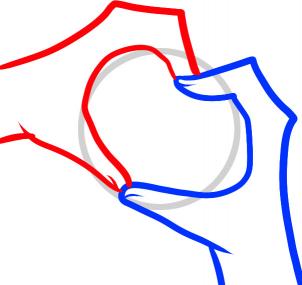 Draw out the left hand the same way you drew in the first one. Make sure that the wrists on both hands are drawn in evenly.
Step 4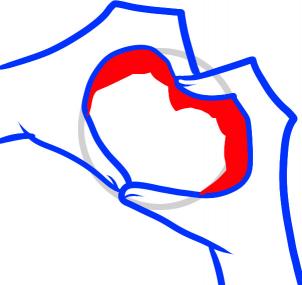 You know you did a good job when the center of the hands form the shape of a heart. To add more definition to your new heart hands, color in the top with some blotchy inking. Erase the mistakes and guide that you drew along the way to clean up the sketch.
Step 5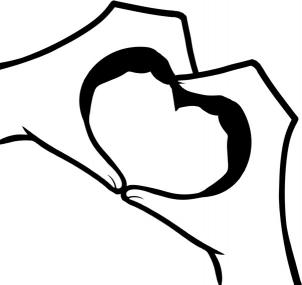 When all is said and done, you should end up with a rockin set of heart hands like you see here. Go for the long haul and color in your drawing. Now you know how to draw heart hands for your paper bag book covers.

You will find incredible drawing tutorials for kids with step-by-step explanation how to create great drawings. All how to draw tutorials on HelloKids are provided by our partner, Dragoart.com. Pets, Pokémon, fantstic beast and dragons, be sure you will find something to draw on Hellokids!
Your comments
1 vote(s) - Average rating 1/5
Tuesday December, 30, 2014 at 4:54 PM
Hands are hard to do
View other comments