How to Draw a Cheesecake, Cheesecake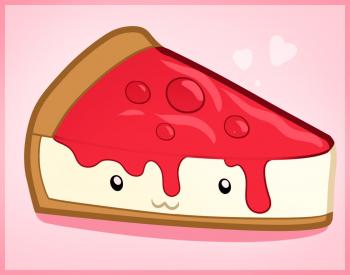 I have so much work backed up and I fear that I will not get everything uploaded that I need to. Let me start by submitting this lesson on "how to draw a cheesecake", step by step. This is going to be a very simple tutorial to follow and just to let you know, the idea to make a lesson based on cheesecake came from my sister. She was eating a slice and said, œYou should do a tutorial on a piece of cheesecake, so I did. This is a very cute and fun lesson, so I hope that you will enjoy teaching yourself to make your very own cheesecake even if it's imaginary. ....
Step 1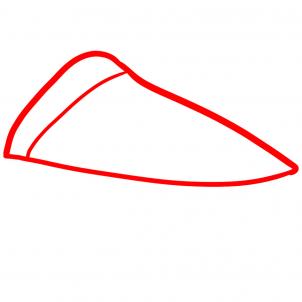 First thing you need to do is draw a sideways triangle and then draw a trim line for the graham cracker crust.
Step 2
Draw the bottom half of the cheesecake slice, and then thicken the bottom crust, and draw the filling line around the crust and cheese.
Step 3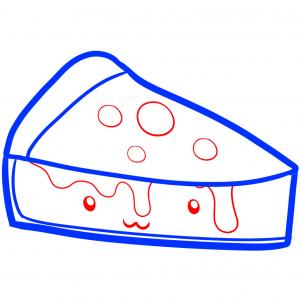 Okay, since my little sister was eating a cherry topped cheesecake, I will draw in the same syrup drizzle and all you have to do to make this is draw the dripping loops. Draw in the eyes, and mouth and then move to step four.
Step 4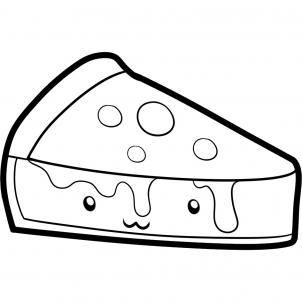 After you clean up the drawing you should have a sketch that looks as good as this. Color it in and make it any style cheesecake you like.

You will find incredible drawing tutorials for kids with step-by-step explanation how to create great drawings. All how to draw tutorials on HelloKids are provided by our partner, Dragoart.com. Pets, Pokémon, fantstic beast and dragons, be sure you will find something to draw on Hellokids!