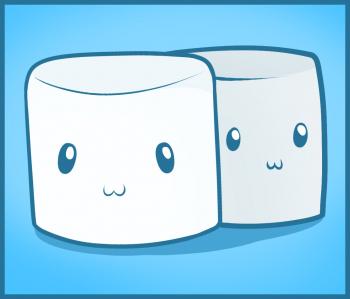 Hello once again people, I hope you are all enjoying the drawing day that you have before you. Before I get into some cool stuff, I thought that I would fill a request for my little sister and make a lesson on "how to draw marshmallows", step by step. She wanted to teach herself how to make a cute marshmallow on paper because she is into this big Smores kick, and because of that I really wanted her to have some fun as she draws a few marshmallows with cute little chibi faces on them. This is rather simple so there is not going to be any brain strain. Just have fun as you follow this tutorial on drawing marshmallows, and I will be back in a bit with more drawing fun. Peace out people, and eat up!....
Step 1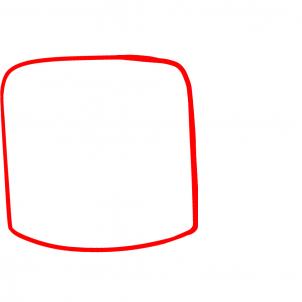 Draw one marshmallow shape for the first step like so, and I'm sure none of you will have a problem making this shape.
Step 2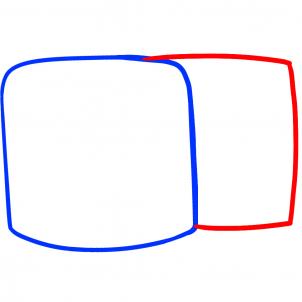 Draw the other marshmallow and instead of making a whole piece, just draw the shape with the back end missing.
Step 3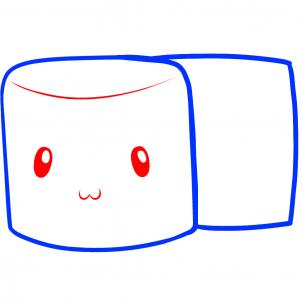 Draw a dip at the top of the marshmallow and then draw in the first face. This consists of eyes and a mouth.
Step 4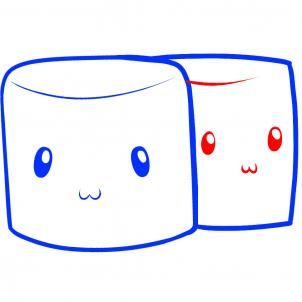 For the last drawing step you will repeat what you just did in step three, and be sure to color in those jellybean shaped eyes. Draw a mouth and erase any mistakes.
Step 5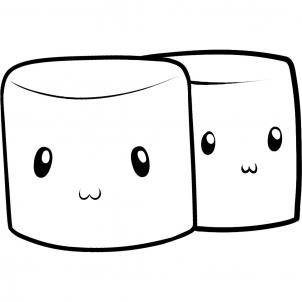 Now that you are done, you have a complete drawing of two cute marshmallows that are to die for. I hope you liked this lesson in a small way.

You will find incredible drawing tutorials for kids with step-by-step explanation how to create great drawings. All how to draw tutorials on HelloKids are provided by our partner, Dragoart.com. Pets, Pokémon, fantstic beast and dragons, be sure you will find something to draw on Hellokids!