How to Draw a Wizard for Kids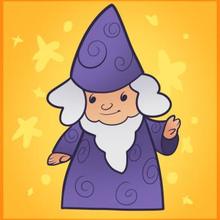 I'm only going to submit two 'for kids' tutorials today because the front page is starting to look like a coloring book. To start the day off I am going to fill another request and show you guys "how to draw a wizard for kids", step by step. Drawing wizards is without a doubt a very complicated concept to follow or even tackle. I can remember when I was a beginning artist there was so much I didn't know or know how to do. I tried the drawing books but a lot of them didn't help. I guess you could say I just basically taught myself how to draw, and when I felt comfortable with my capabilities I really wanted to help other people learn how to do the same thing. That is why I created Dragoart, I knew there was other people out there that had a hard time learning the ropes and found drawing books difficult to follow and even expensive to buy. For a kid it's hard to come across twelve dollars to spend on something you want and when you do get the money, buying a book is the last thing you want to spend your loot on. Anyways this lesson is going to be very helpful as you follow this step by step tutorial on "how to draw a wizard for kids". Now you can create your very own Merlin with the snap of your fingers. Have fun guys and enjoy the new drawing day!....
Step 1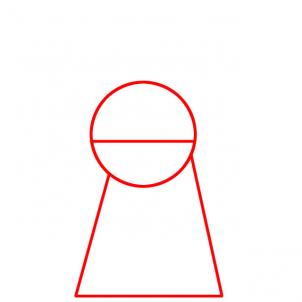 Begin by drawing a circle for the head and then a tripod shape for the body. Add one facial guideline and move to step two.
Step 2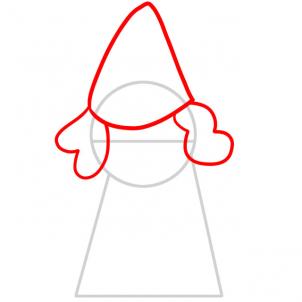 Here all you will need to do is draw out the cone shaped wizard hat, and then draw in his curly hair that falls on the sides of the head.
Step 3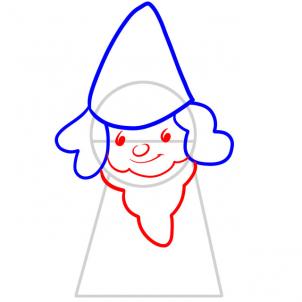 Draw in the wizard's beard and then draw the nose, mouth, and eyes very simply like you see here.
Step 4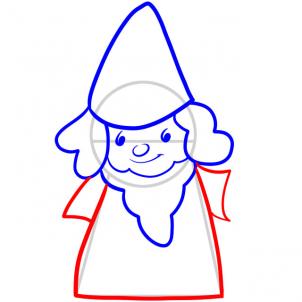 Thicken the lines you drew for the body, and then draw out the sleeves for the wizard's suit. When you are done, you can move to step five.
Step 5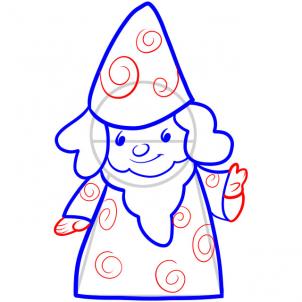 For the last drawing step, all you need to do is draw out the hands, and then draw in the magical swirls on his hat, and on his gown. Erase any guidelines you made in step one, and move to step six to see how your wizard looks when it is all done.
Step 6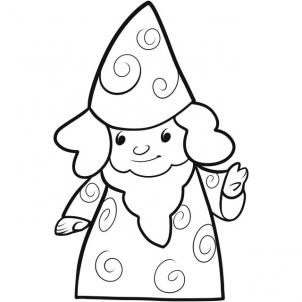 here is what he looks like your wizard looks like when you are all done now color him in.

You will find incredible drawing tutorials for kids with step-by-step explanation how to create great drawings. All how to draw tutorials on HelloKids are provided by our partner, Dragoart.com. Pets, Pokémon, fantstic beast and dragons, be sure you will find something to draw on Hellokids!