How to Draw Layla, Winx Club, Layla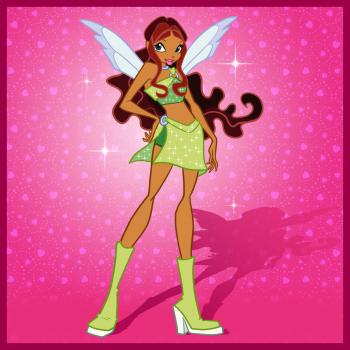 Hey everyone welcome back to Dragoart and to today's first tutorial. I couldn't believe how many people want and love these lessons on Winx Club characters. Yesterday I submitted Flora, but today I will be showing you "how to draw Layla", step by step. She is probably one of the prettiest of the group and the best part is she is definitely one of the more determined. She lives her life as a fearless pixie and for a a while the show seemed to be centered around Layla. Did you know that Winx Club is an Italian creation? It's true, unlike a lot of popular series, Winx Club was developed in 2004 by an individual named 'Iginio Straffi'. Even though we are drawing a character from Winx Club as seen in an animated series, these pixies also come in the form of dolls, their seen in books, and video games, and there is even full length CGI feature films. Lets get back to Layla shall we? She is seventeen years old, her hair is long, brown and curly, and she also has a dark skin tone complexion. The outfit she is wearing in the tutorial is the newest version. It is light lime green in color and her wings are bird like. I really like her attire because it is really stylish and it sort of reminds me of an outfit that is worn when going clubbing. I think you will enjoy learning "how to draw Layla", and if you want more Winx characters, stay tuned in because I just might submit another one. Have fun guys and enjoy! ....
Step 1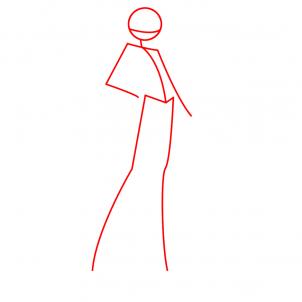 Draw a head shape and then draw in the body guidelines too. When this is done your first step should look like a stick figure posing.
Step 2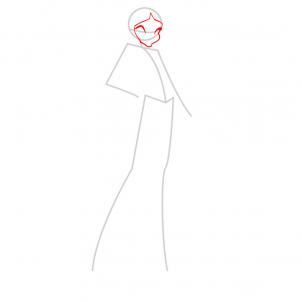 Sketch out the shape or structure of the face and then draw in the top lid lining for her eyes, and then draw out her parted hair line.
Step 3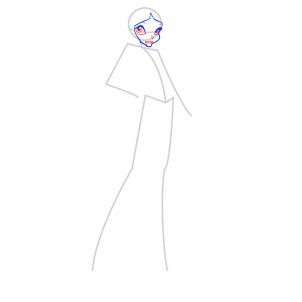 Finish drawing out her eyes, and then color in some eyeballs. You will then draw a nose and her mouth before moving to step four.
Step 4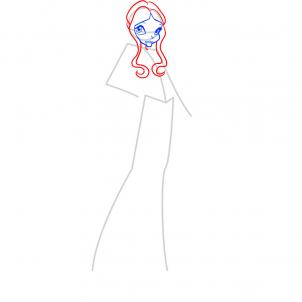 Okay guys, lets go ahead and start sketching out her hairstyle. Pick up where you left off at the hairline to draw out her long parted bangs that fall past her shoulders and ends in curls. Sketch out the top of her head and or hair as well.
Step 5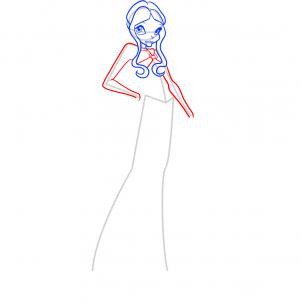 In this step we will start drawing out her body starting with the shoulders and arms. Once her arms are drawn in, you can then draw the top and make sure that you add that line that holds up the shirt by being tied around the neck.
Step 6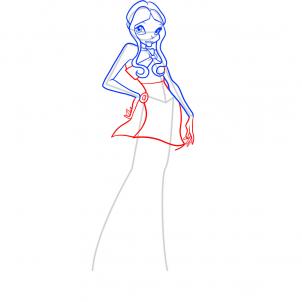 Finish drawing out the arms by adding the hands, and then you will sketch out more of her clothing which will also forms the shape of her body. Draw a slit on the side of her left hip, and draw in the jewel that holds sash together.
Step 7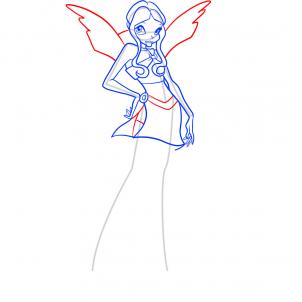 Begin drawing out her wings, and then draw in the waistline of the skirt which is in a V. Draw in her left thigh, and the line for her thigh highs.
Step 8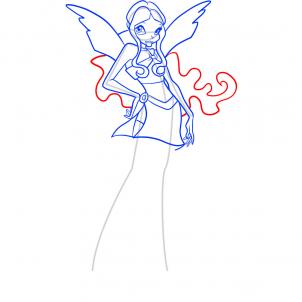 Here we will finish drawing out her long curly hair which is falling like crazy.
Step 9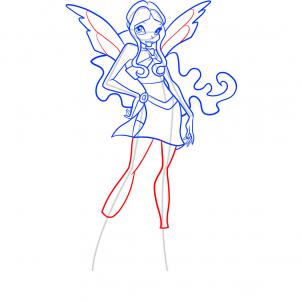 Detail the wings by drawing in the lining. Draw the thighs and the bottom half of the legs.
Step 10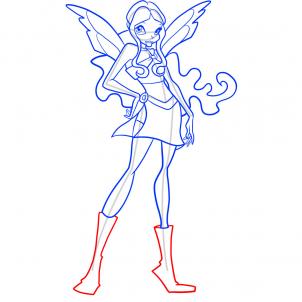 Almost done guys, draw out Layla's boots and be sure to have her toes lifted a bit.
Step 11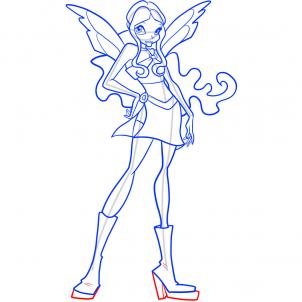 Last step guys, all you have to do is draw in the soles of her boots and add the heels. Erase the lines and shapes that you drew in step one to clean up this pixie.
Step 12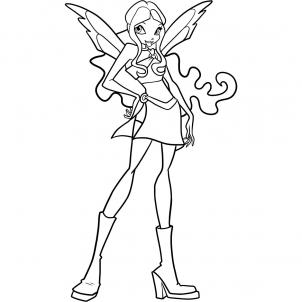 Awesome job everyone, you have just drawn another popular character from Winx Club. All you have to do now is color her in to make her even more beautiful. Great work!

You will find incredible drawing tutorials for kids with step-by-step explanation how to create great drawings. All how to draw tutorials on HelloKids are provided by our partner, Dragoart.com. Pets, Pokémon, fantstic beast and dragons, be sure you will find something to draw on Hellokids!