How to Draw a Swan for Kids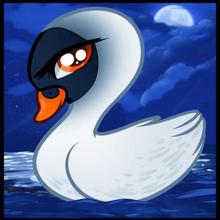 I only have one more tutorial to upload after this one and then I am all done for the day. I can't believe I have been so much work lately, but at least my hard work is not in vein. People are learning from the lessons that I am submitting and as long as I'm doing my job, I'm a happy camper. Up next, you will be taught how to draw a swan for kids, step by step. The idea to make a swan and turn it into a simple drawing lesson actually came from my eight year old sister. She wanted me to make a really easy sketch of a swan that would be simple for her to replicate. After thinking of a way to turn a regular sized swan into a childish or smaller version, I finally came up with the perfect idea and it's what you see before you now. This should only take you about ten minutes tops to replicate, so when you tackle drawing a swan for kids, be sure to show all of your friends and family what you have created. This swan may be drawn in a style for kids, but it still has the beautiful serine quality. I hope you like this drawing guys, be sure to fav, rate, and comment on it to let me know if you like it. I will be back soon with one more piece for you all. ....
Step 1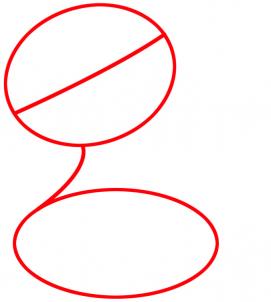 Make two shapes, the one for the head should look like an egg, and the one for the body should be oval shaped. Draw in a face guide and a neck guide too.
Step 2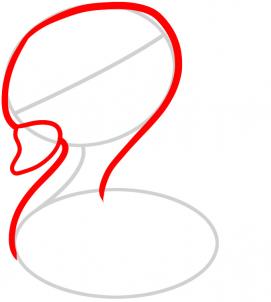 Completely draw out the shape of the swan's head like so and as you can see its in a downward pose. Draw in the beak, and then draw some of the neck.
Step 3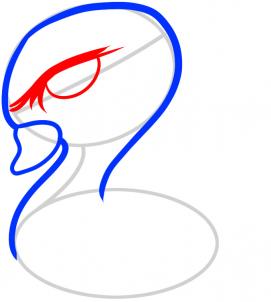 Draw out the very thick and dark lid and since this is a girl, you will also need to draw in some bold thick lashes. Draw in the shape of the eye like so, and move to step four.
Step 4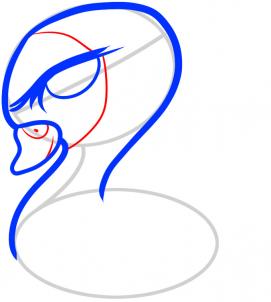 Draw out the large circle around the front of the swan's face and then draw in the nostril hole at the base of the beak or bill. Also draw in a small dash for the mouth too.
Step 5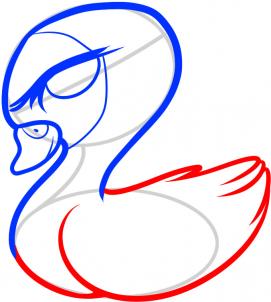 Lastly, draw out the entire body of the swan, and then sketch out the wing with the feathers tips. Erase the lines and shapes that you made in step one to clean up the drawing.
Step 6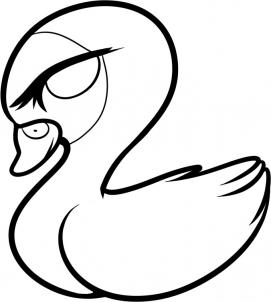 That's it guys you are all done with teaching yourself how to draw a swan for kids. Color in this bird white, black or brown and then draw in a beautiful scenery for it as well.

You will find incredible drawing tutorials for kids with step-by-step explanation how to create great drawings. All how to draw tutorials on HelloKids are provided by our partner, Dragoart.com. Pets, Pokémon, fantstic beast and dragons, be sure you will find something to draw on Hellokids!