How to Draw an Animal for Kids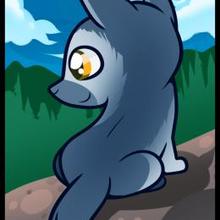 Awe, how cute is the animal in this tutorial? To me it looks like he is as happy as can be, as he enjoys his life on top of a mountain. This next submission is going to teach you "how to draw an animal for kids", step by step and the animal I chose to make a lesson out of, is the all too popular wolf. I figured that making a simple sketch of an animal that can be drawn from a back view is something that novice artist should learn how to do. The simple lining makes it almost impossible to mess up this drawing. You will be making the face of the wolf from a side view profile because this is the pose I chose to create. Now I didn't include the rock in this lesson because I didn't know if you guys wanted to draw your animal sitting on something else. You can have him sitting on a log overlooking a pond, or you can also draw two of these wolves and have them faces each other from a back view as they have a rising moon above. There are so many options when it comes to drawing an animal for kids, and I think that you will have a grand time making this wolf your own. I had fun with this say drawing and if you like it too, make sure to leave me a comment and rate the tutorial as well. Adios mi amigos!....
Step 1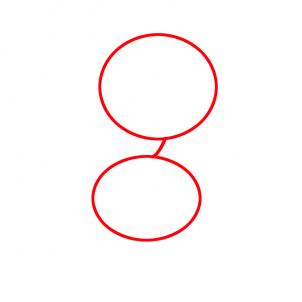 Make two circles, one for the head and another for the body. Add a connecting line like so, and then move along to step two.
Step 2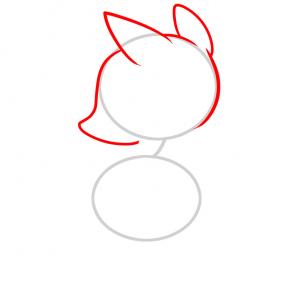 You will now draw out the back of the wolf's head like so, and then draw the sloped line that will form the forehead and snout. Draw in ears and then move along people!
Step 3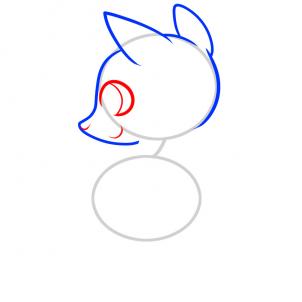 Draw out the perfect circle shape for the eye, and then add an eyeball. Make a smirk for the mouth, and a dash for the nose tip.
Step 4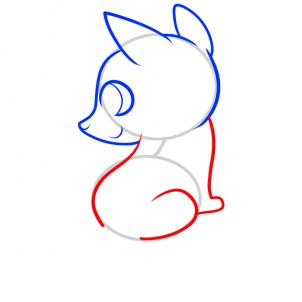 Okay, as you can see you are almost done with this lesson. Draw out the back and butt which is in a sitting pose, and then draw out the thigh, leg, and front paw.
Step 5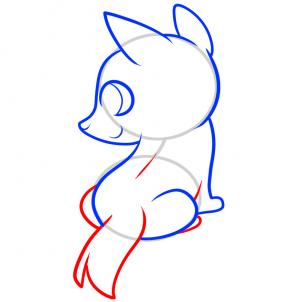 Finally, draw in the definition line down the back, and then draw out the stomach and back legs and paws. Lastly, draw the tail and begin cleaning up the drawing by erasing the guidelines and shapes.
Step 6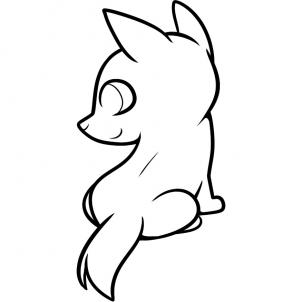 Here is what the finished drawing or your new animal looks like. Now you can have fun drawing the background, as well as the object that your wolf will be sitting on.

You will find incredible drawing tutorials for kids with step-by-step explanation how to create great drawings. All how to draw tutorials on HelloKids are provided by our partner, Dragoart.com. Pets, Pokémon, fantstic beast and dragons, be sure you will find something to draw on Hellokids!
Your comments
1 vote(s) - Average rating 4/5
Friday September, 19, 2014 at 12:24 PM
LOVE YOUR DRAWINGS!!!!!!!!!!!!!!!!!!!!!!!!!!
View other comments