How to Draw a Ghost for Kids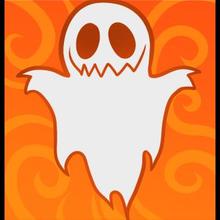 Hey once again people, I have a really quick lesson for you all that are looking forward to Halloween. Today is the day that you will learn "how to draw a ghost for kids", step by step. Making a ghost is a very simple concept, but most importantly, you will actually make a ghost that is cute, simple, and fun. This should be a simple concept for you guys to take on, and if you are looking for more great Halloween tutorials, you can find them in the seasonal section under ˜Halloween'. Thanks for joining me today and be sure to come back around because there is more drawing fun!....
Step 1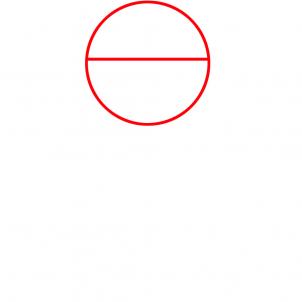 Draw a simple medium sized circle for whatever size you want for your ghost. Add the line that goes straight through for the face and move along.
Step 2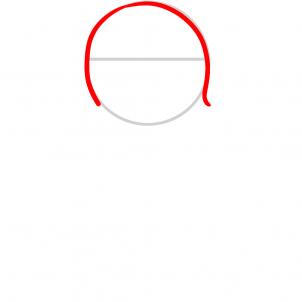 Thicken the top half of the circle to thicken the shape of the head and move to step three.
Step 3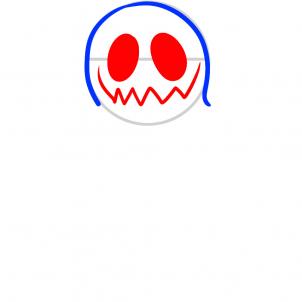 Now its time to draw out and color in some aspects of the ghost. Of course I could only be talking about the eyes. Make oblong shaped eyes, and then color them in. You will then draw out a jagged mouth.
Step 4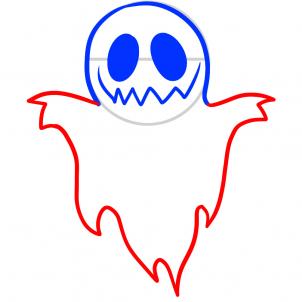 For the last step just finish drawing out the body which looks like a torn sheet. Before you take a peek at how your drawing should look, you should first erase the guides and mistakes to clean up the drawing.
Step 5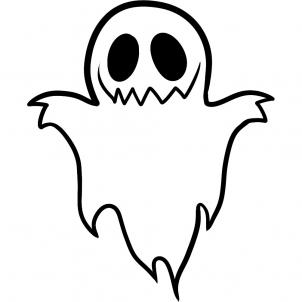 And here is your ghost when you are all done. Now you can color it in all white or maybe a shade of black.

You will find incredible drawing tutorials for kids with step-by-step explanation how to create great drawings. All how to draw tutorials on HelloKids are provided by our partner, Dragoart.com. Pets, Pokémon, fantstic beast and dragons, be sure you will find something to draw on Hellokids!
Your comments
2 vote(s) - Average rating 4.5/5
Tuesday May, 12, 2015 at 3:10 PM
Very good
Wednesday October, 22, 2014 at 01:10 AM
This is a good an wonderful ghost. That i recomend to everyone that comes to this page
View other comments