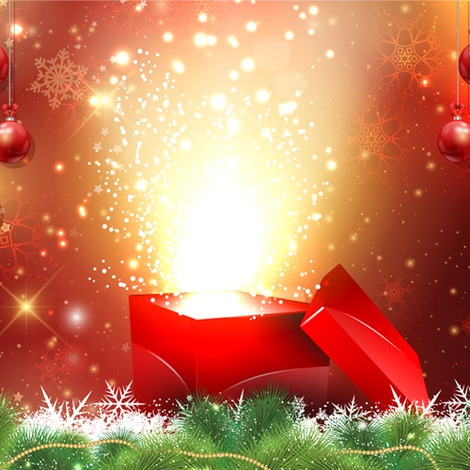 All I want for Christmas
What's On Your List for Christmas? Christmas shopping can be stressful when you don't know what to buy someone. Sometimes you walk aimlessly around the mall trying to get a Christmas gift idea for that special someone that is hard to buy ...
Read More ...
Thankgiving - a day for gratitudeThanksgiving did not become a national holiday until President Abraham Lincoln declared the last Thursday of November Thanksgiving Day in 1863. However, the Pilgrims and the Indians had the first Thanksgiving celebration in 1621 giving thanks to the indians and God for such a bountiful harvest. Today we celebrate Thanksgiving with family and friends, eating a Thanksgiving feast and celebrating all the good in our lives, all the hope for the future and all our successes, watching the Macey's Thanksgiving Day parade and football on TV. Overall, Thanksgiving is a day we give thanks!Kids fun Thanksgiving activities!Hellokids.com has bountiful fun Thanksgiving ideas and activities to help you celebrate: Thanksgiving printable coloring pages, invitations, facts, puzzles, printable mazes, crafts, and how to draw a turkey and other Thanksgiving characters. You will also find a large selection of Thanksgiving poems, jokes and many more fun activities ...
---
'Tis the season...Christmas is undoubtedly one of the most exciting times of the year, especially for children! Christmas is a time for sharing, giving, love, gathering with family and friends, vacations, parties, decorating your house, adorning your Christmas trees, creating Christmas gifts, baking Christmas cookies, having a Christmas feast, making a wish list for
Santa Claus
and eventually unwrapping your gifts on Christmas morning. Christmas Holiday Fun Spot on HellokidsOn Hellokids we have thousands of Christmas activities created especially for kids, to keep them entertained during the holiday season. Hellokids Christmas section is a huge selection of Christmas fun! Discover free coloring pages, Christmas games, craft and activity ideas, delicious recipes, original gift ideas like
Perler Beads
. Entertain your friends and family with your favorite Christmas carol lyrics or see the latest holiday movie trailers. You will also find a large selection of Christmas ...
Hellokids is a website dedicated to children. You'll find here various activities for kids such as coloring pages, craft activities, online videos for children and games amongst others.
Hellokids.com is amongst the best websites for kids' activities. We offer you coloring pages that you can either print or do online, drawings and drawing lessons, various craft activities for children of all ages, videos, games, songs and even wonderful readings for bedtime.
You are wondering how to throw a birthday party? What to do for Mother's or Father's day? How to dress up on Halloween? Ask no more: visit our different sections and you'll definitely find an original idea to surprise your friends and family. Let the fun begin on Hellokids.com!