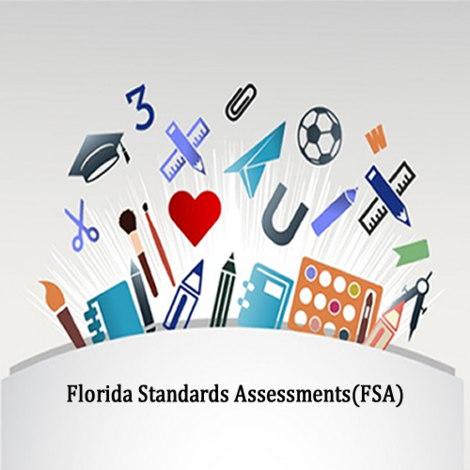 Florida Standards Assessments (FSA)
With the new Florida Standards Assessments taking place it is time to get the kids pumped up and motivated to take these tests. Watch this video with your class or child to get them inspired. This clever music video was written and sung ...
Read More ...
Hope, Faith, Love and LuckSt. Patrick's Day or the feast of Saint Patrick is celebrated on March 17th every year in honor of the anniversary of his death in 460 AD. St. Patrick was a patron of Ireland and devoted his himself to the christian religion. There are many symbols that represent this festive holiday and one is the Shamrock, the official flower of Ireland. St. Patrick used the shamrock to explain the holy trinity to the Irish and legend says that if you fund a four leaf clover on Saint Patrick's Day it will bring you luck. Each of the four leaves of the lucky clover represent hope, faith, love and luck! There are other popular symbols too:
Leprechaun
, Pot of Gold, rainbows, the harp and the color green. There are many countries in the world that celebrate St. Patrick's Day but in the USA this joyous and lively celebration is celebrated with parades, parties, dancing, drinking green colored beverages, eating corn beef and cabbage and many people wear green clothing, hats ...
---
Easter, Christianity's most important holiday, celebrates the resurrection of Jesus Christ from the dead. Our Easter Coloring pages, Easter Craft Ideas would make a perfect decoration. Choose from Easter Ideas to celebrate this special day. Easter Paper Toys are perfect to create your own Gifts.
Hellokids has selected online Easter activities for kids for that big day. How-to videos of Easter Craft, Easter Paper Toys, Jesus Christ coloring pages, Easter History, and many more. A nice collection of Easter Coloring pages including Bunnies, Easter Eggs and Chicks. You could print a bunch of Easter Coloring Pages and make a whole Easter coloring book. Find fun and cool Ideas to celebrate Easter 2011.
Hellokids is a website dedicated to children. You'll find here various activities for kids such as coloring pages, craft activities, videos and games amongst others.
Hellokids.com is amongst the best websites for kids' activities. We offer you coloring pages that you can either print or do online, drawings and drawing lessons, various craft activities for children of all ages, videos, games, songs and even wonderful readings for bedtime.
You are wondering how to throw a birthday party? What to do for Mother's or Father's day ? How to dress up on Halloween ? Ask no more : visit our different sections and you'll definitely find an original idea to surprise your friends and family. Let the fun begin on Hellokids.com !