To decorate your house for Halloween, make these spooky hanging phantom.

What you need:

white sheets of paper, napkins or tissues
thread of wool
black paper or a black colored marker
glue
sellotape
Start with the ghost's head, by making a ball with one napkin / tissue.
Place the ball in the centre of an opened-out napkin / tissue, and then close your hand tightly around the "head".
Tie a piece of wool around the napkin / tissue under the "head". Ensure that the length of wool is long enough to hang the ghost.
Cut out 2 small triangles of black paper and glue them on the ghosts head (or simply draw them with the felt-tip pen) to make the eyes. You can also add a mouth and a nose if you wish.

Now all you have to do is hang the little ghosts around the room: fixed on the ceiling with sellotape, tied to the curtain rail ... the more ghosts you make, more impressive the finished result will be!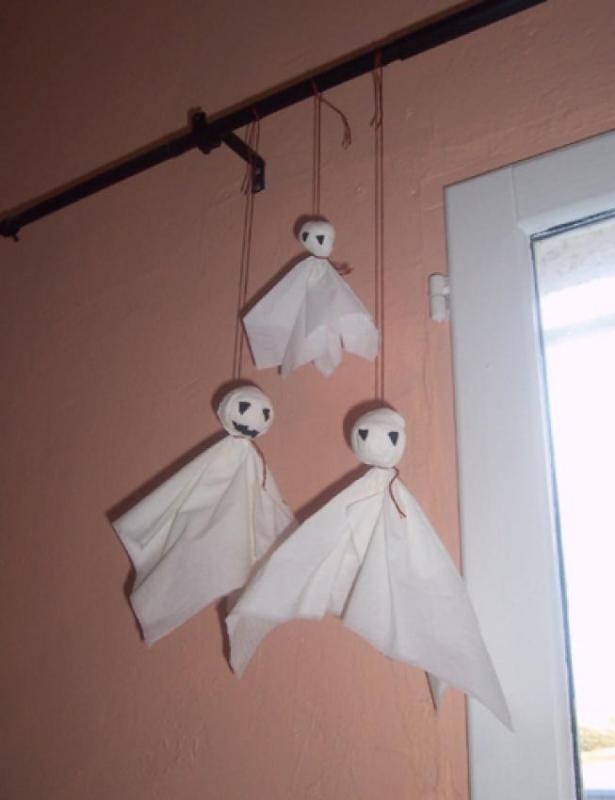 You can also make ghosts of different sizes or using orange or black colored paper napkins (use orange paper to make the eyes when making black ghosts).