National Make a Gift Day
Make a Gift Day is the perfect holiday to start preparing your presents for those special people on your list. National Make a Gift Day is an unofficial holiday celebrated annually on December 3 every year. It is all about making gifts instead of buying them. The creative gift you decide to make to give someone is more meaningful than a gift bought at a store because you have but time, effort and love into it. It does not matter if your gift is big or small because your homemade gifts come with a priceless tag....your love. So, get out the glitter, glue and scissors because it is creative craft time. What a special gift you will give someone this year when you present them with your homemade creation.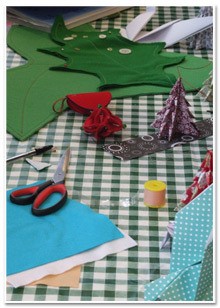 Hellokids is full of creative and innovative ideas to help you make the best gift for each speacial person. You will discover out
Kids Crafts and Activities
 channel has gift ideas for any occasion. You will discover the wonderful
birthday
and
Christmas
Craft ideas, how to video tutorial and much much more. Make a
Space Alien doll
 for your sibling, beautiful
Christmas votives
 for your mom and dad. So have fun, get creative and celebrate National Make a Craft Day.