Pinecone Christmas Table Decoration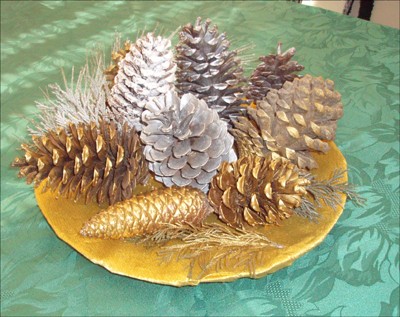 Materials Needed:
Pinecones of different sizes 
Branches and other natural elements you would find in nature 
Gold spray paint 
Silver spray paint 
Fake snow spray can 
Gold or silver colored crepe paper 
a large plate (or a golden dish) 
Newspaper
How to make a beautiful pinecone table centerpiece for Christmas:
Begin by covering all your work space with newspaper to protect it well.
If you do not have a golden dish, covering a large plate with gold or silver crepe paper.
Now decorate each pinecone by spraying them with the gold, silver or artificial snow. Let dry.
 

Once all the elements are dry, place them on the plate. You can, for example, place the pine branches all the way around and pine nuts in the center.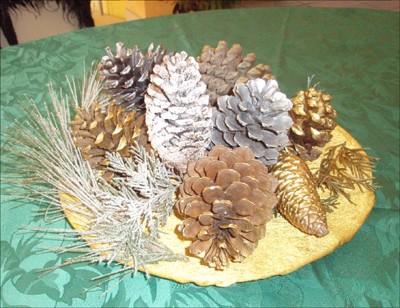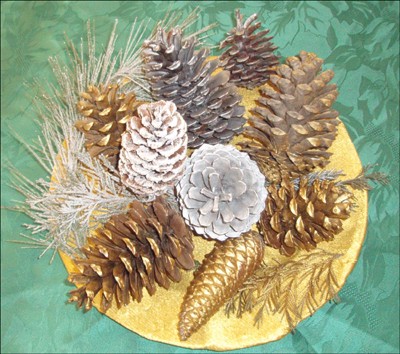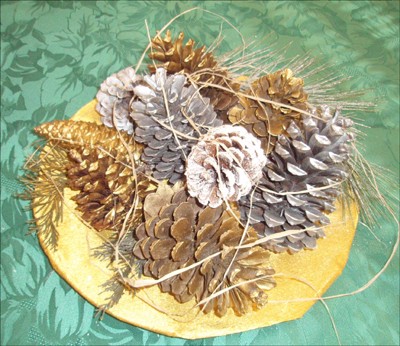 The center of your Christmas table will be the talk of the party! You can even use clear glass jars to add a tea candle to add to your plate. Please note, pine cones and pine branches are highly flammable and should never leave candles unattended!