Christmas Window Stencils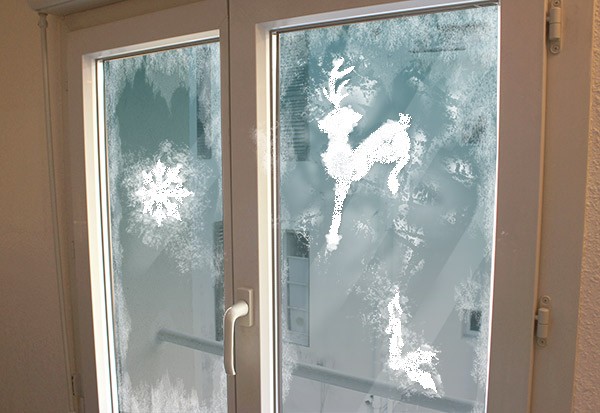 It's Christmas and it is time to adorn your windows for the winter holiday season! For this occasion, we offer you an original decoration on the windows of your house. Frosted effect guaranteed!

Materials needed
few sheets of thick card stock paper
X-acto knife
a can of snow spray
tape


How to make the winter window stencils
Prints templates (which are at the bottom of this page) on sheets of card stock paper.
Cut the desired stencil shapes out using a X-Acto knife, cutting along the black lines. Attention: Parents should help younger children cut the stencils.
Tape the stencil on the inside of window glass by putting small pieces of tape at the 4 corners.
Shake the snow spray well and spray the snow about 8 inches from the stencil to fill the recessed shape.(read the directions on the can of snow spray) 
Without waiting, remove the pieces of tape.
Gently peel away the stencil sheet and you'll see the objects appear as if by magic!
Tip: When spraying the snow and you go beyond the paper, you can clean with a damp cloth.

Have a very merry Christmas!