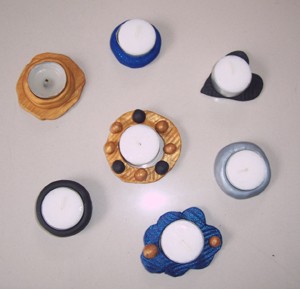 Materials necessary:
Tea candles 
Clay in different colors (chose-metalic if you want a shiny look) 
A rolling pin or other cylindrical object 
Glue 
Small chisel
How to make festive tea candles:
Cut pieces of polymer clay and make base frames that you like. *please see tips for ideas)
Create a space for each tea candle leaving leaving a small space around it so you can remove the candle to replace when needed. 
The framework takes the desired shape. 
Remove the candle and place your creations in the oven to harden. The cooking time of the clay is usually 20 minutes at 250 ° F. But you should find all the information on the packaging of your clay.
Please do not put the candle in the oven for baking! You can however leave the alimunium envelope (by removing the wax candle that is inside), to prevent the frame from buckling.
Advice 
If it's round frame that you would like to create, then knead the clay and stretch into a sausage shape. Then roll it on the table with the palm of your hands to enlarge. Pressed to flatten slightly and then it wraps around the candle. Trim away excess dough smooth and seal the joint well.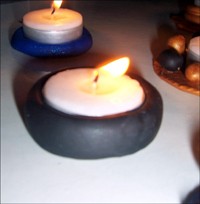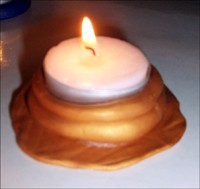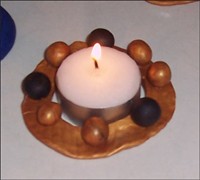 Do not hesitate to try all forms that you think would be a fun design. Examples: Heart bases, flower bases, square bases, etc..