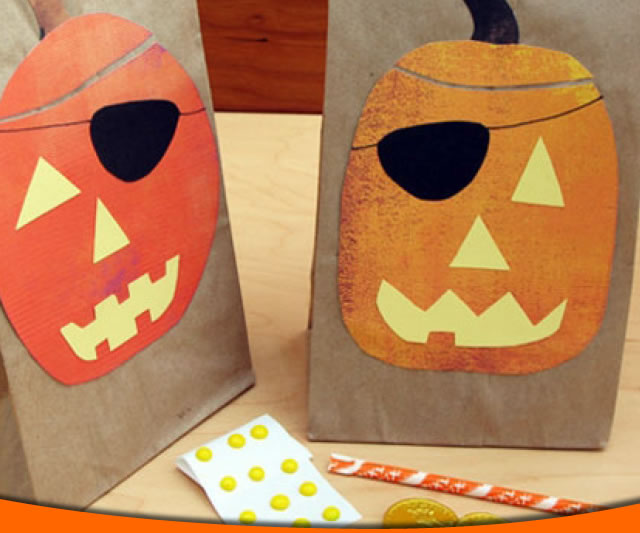 Here's a DIY Halloween card offered by Disney Junior to make a Halloween treat bag for all your sweets. Follow the instructions and print patterns as shown below! 
Instructions:
Print out the templates and cut them out. Trace the pumpkin body and top onto orange paper, stems in brown paper and the eye patch in black paper. Then cut along the lines.
Glue each pumpkin and stem on the front of a paper bag. 
For each pumpkin, cut a triangular nose and eye, and a toothless smile in yellow paper. Glue all these elements. 
Glue the eye patch and with a black felt pen add the band of the eye patch to the edges of the pumpkin. The bags are ready to receive the sweet treasures collected!
Materials necessary: 
Scissors 
A pencil 
Colored paper (brown, black, yellow, and various shades of orange) 
Glue 
Paper bags 
Black felt