Yo Ho Ho....A Pirate's Life For Me
Pirate themed birthday parties are fun but also require the proper decorations. This easy to make pirate napkin ring craft will put just the right touch to your table accent. Let the pirate adventure begin and ask your birthday pirate to help you make this fun craft. 
Materials needed:
A few toilet paper or paper towel cardboard roll tubes
Black paint and a brush
Black Card Board Paper
Small scissors
A pencil
Glue 
How to make Pirate Napkin Rings:
Find and print or draw a pirate theme template and cut (skull & bones, parrot, pirate ship, telescope, treasure map).
Glue the Pirate themed template to the black cardboard paper.
Cut the design out that is glued to the black cardboard paper.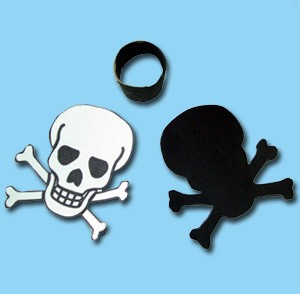 Cut the tube from the toilet paper or paper towel roll about 2 inches thick.
Paint the black ring.
Let it dry.
Paste the pirate symbol on the ring as shown in the photo.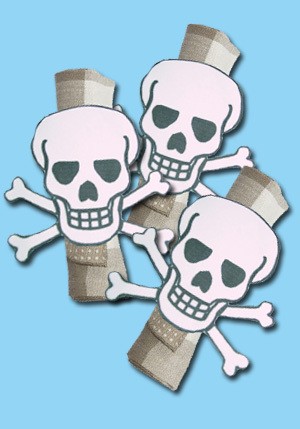 You are ready to hoist the black flag for a fun pirate party!