Birthday Party: Choose A Theme
Your big day is approaching!  So, how are you going to celebrate this year?  The first step in planning a great birthday party is to choose a theme.  Think about your favorite things.  Do you love music, art, science, sports, fashion, food, travel or animals?  If you could be anyone for a day, who would you be?  Hannah Montana, Captain Jack Sparrow, iCarly, or a Jedi Warrior.  Who or what is your favorite movie character?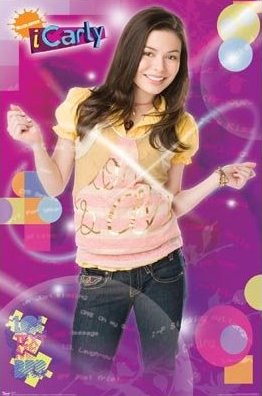 iCarly


Once you have answered a few of these questions, you will be closer to choosing a theme for your birthday party.  If you like music, host a karaoke party and ask everyone to come as their favorite artist.  Like to travel?  Host an around the world party?  Can't get enough of the League of Superheroes?  Invite your friends to make their own capes and masks so that you can restore justice together!  Love ooey, gooey, slimy concoctions, turn your house into a mad scientists lab for the afternoon.  Dream of being a fashion designer, host a Project Runway party!

No matter what you choose, the theme should fit you and your interests.

---
Invitations

Get creative!  Invitations are a fun way to set the stage for your birthday party.  Choosing the right invitation will help your guests get in the right frame of mind.  Here are a few ideas to get your creative juices flowing: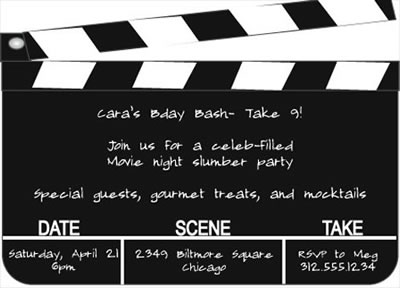 •    Having a beach or pool party?  Buy inflatable beach balls and write your invitations out on the ball—time, date, location, and RSVP information—and pop the ball in the mail.  Your friends will have to blow it up to read the invite.

•    Planning a Star Wars Party?  Download a Star Wars Font and make your own invitations at home.  May the force be with you!

•    Admit one.  If you have the big screen in your sights, create custom tickets to your big birthday event.  Or, use a move clapboard invitation.
---
Whatcha Gonna Do?

Now that you have everyone ready to come to your place, what are you going to do before it's cake time?  There is always pin the tail on the donkey.  Forget that.  Take a cue from your theme and get inspired!

•    Project Runway.  Give each of your guests a designer bag with enough materials—old clothes, scissors, tape, buttons, crepe paper, and ribbon—to create a runway-worthy design.  Then, turn on the music and let the show begin as each guest models their design.

•    Jedi Training Camp.  Take your party a step beyond the themed plates and hand out the light sabers and appoint a Jedi Knight to train you and your fellow warriors.  Suspend a Darth Vader piñata and take aim.  Let the Clone Wars begin!

•    Yo, ho, ho!  If it's a pirate's life for you, then create a treasure map and host a scavenger hunt.  The first team back with all the items wins a parrot for their shoulder!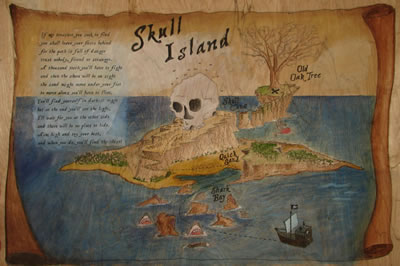 Treasure Map


•    Create a set and get ready to dance, sing, and perform skits while you create your own webcast with your friends, just like iCarly!

Happy Birthday!!