Birthday Party: Choosing A Location
Is your birthday coming up?  Well, if so, then it's time to start planning your party!  The birthday party formula is simple: friends, games, cake, presents.  Instead of hosting your party at your home this year, why not have a destination birthday party?  Think of the time it will save on clean up.  Now, that's a gift that everyone wants, especially Mom!

Before you decide on where to have your party, you should make sure that you have selected your party's theme.  Do you want to have a Spiderman or Batman birthday, a Hannah Montana or rock star birthday, a Cinderella princess or Jack Sparrow pirate birthday, or a Star Wars birthday?  For more ideas on choosing a theme, check out: Your Birthday Party: Choosing a Theme.

Once you have a theme, you are ready to start researching.  Make your birthday party awesome and memorable with our great ideas below and your party will be the one everyone will remember!
---
For the Budding Artist or Scientist

Are you a budding scientist, astronaut or clean energy aficionado?  Check out your local art, science, children's discovery or air and space museums.  Most museums offer a birthday party package that includes admission, a private tour with a guide or tailored activity, cake and even custom made goody bags.  Or, if you are looking for something more adventurous, have a sleepover at a zoo or museum.   Whether your and your friends want to invent the next solar powered car, create a group masterpiece, or wake up with the animals, this is the bet for you. 
Scientist Party
---
An Athletic Destination

Calling all daredevils!  Have you ever dreamed of skydiving, walking on the moon, or flying through the air on a trapeze?  If so, there are plenty of options for your birthday party.  Believe it or not there are circus schools!  Many of them host camps and birthday parties.  An indoor moon bounce facility can be transformed into a space ranger base camp.  And, if you want to soar like your favorite super or action hero, look up indoor skydiving facilities.  They are safe for ages 3 and up!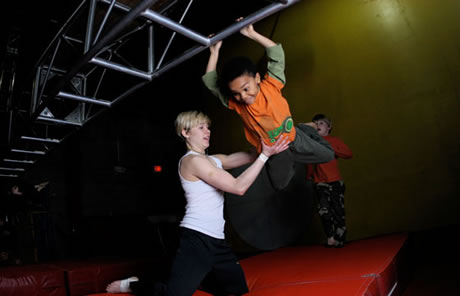 Trapeze Party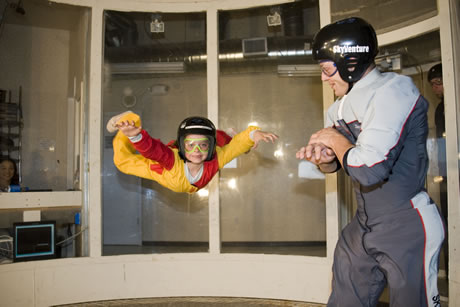 Skydive Party
---
I'm Ready for My Spotlight

If you and your friends are ready to take the stage, then look for a local children's acting group, camp or coach.  Many also offer birthday party packages.  You and your friends can make and perform a play in only one hour with their help.  Or, you could look out for a children's dance party.  For one in your area, check out: www.babylovesdisco.com.
---
Future Food Network or Project Runway Star?

If you are an aspiring fashionista or foodie, you can find the right venue for you and your friends.  Local sewing studios are now offering birthday party classes where you can make your own monogrammed tote or bling your jeans.  If food is more your style, cooking studio or culinary academy that caters to kids.  You can mix, bake and decorate your own cookies or fill up your own goody bag with treats you make together.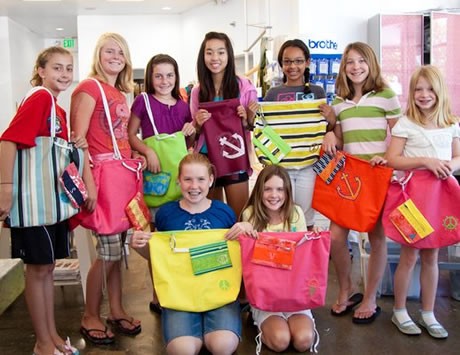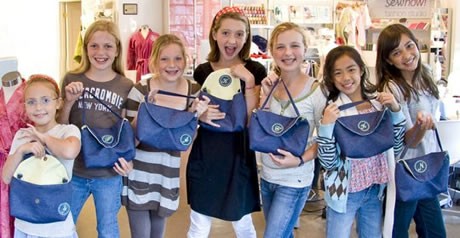 Have fun!